27 June 2022
reading time 3 min.
New: MOYU notebooks with erasable stone paper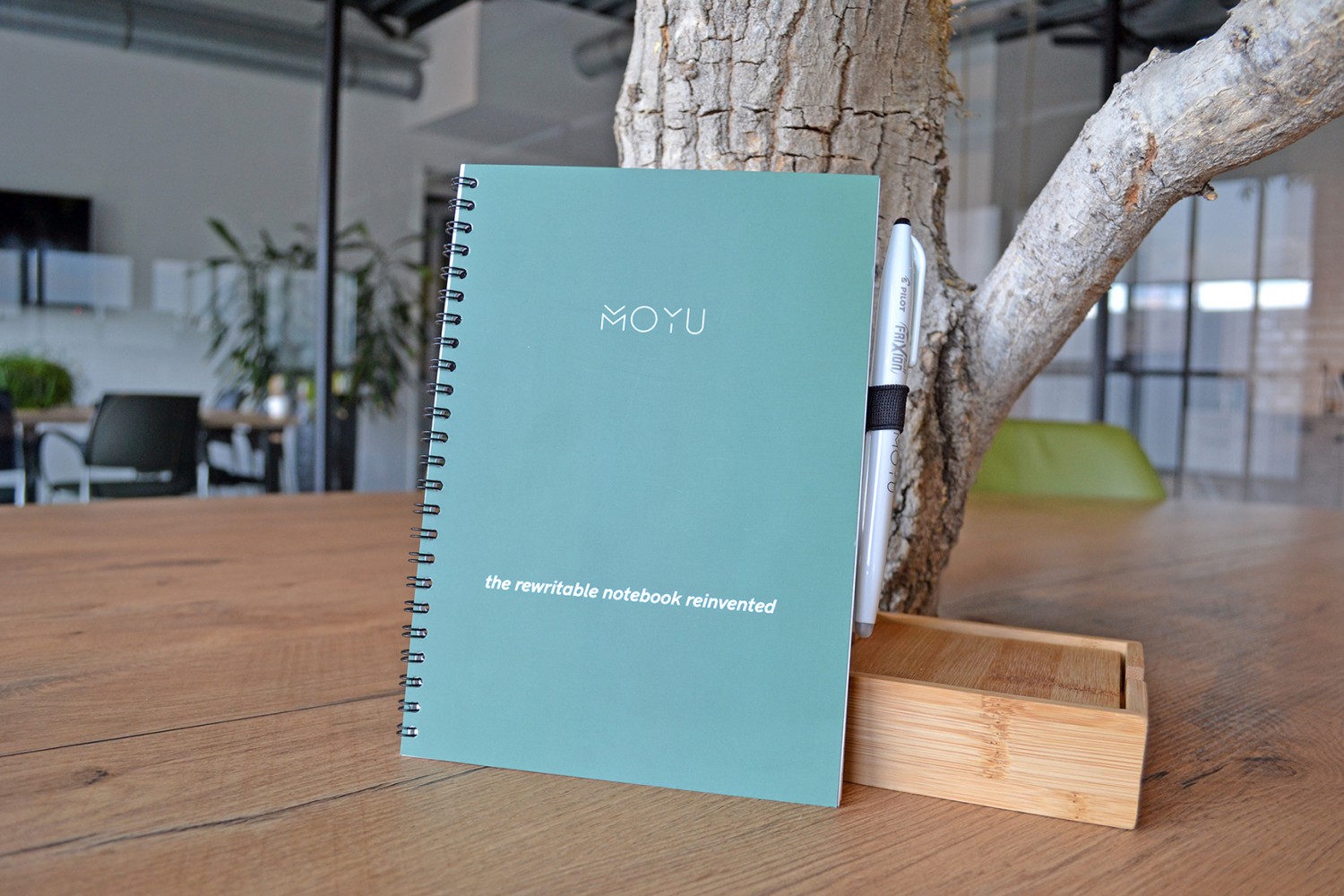 Greengiving
A new name in our collection with erasable notebooks: MOYU. These notebooks are truly special, because they're made from erasable stone paper. This paper is tree free, and no water and chemicals are required to make it. These books can be used for years, so that's perfectly sustainable!
MOYU and its mission
MOYU is Chinese for 'magical place'. Our planet is a magical place that we ought to take care for. That's why we need to find ways to solve the problem of deforestation, to begin with daily activities such as writing. For MOYU, stone paper is the perfect way to make writing eco-friendly. For every item sold, MOYU plants a tree, because in their view it's not enough to just fight deforestation, they also want to make a positive impact.
From stone waste to notebook
In a Taiwanese quarry stone waste in the form of limestone is collected. This limestone is grinded into powder. Then HDPE* is added as a binder. The result of this process is erasable stonepaper. The paper is shipped to the Netherlands where the notebooks are made. Want to know more about this special paper? Check this video!
* HDPE is recycled plastic that can be recycled again after it's been used.
500x writing, scanning and wiping
According to MOYU, it's not just our planet that is a magical place, the notebooks are magical as well. You can put down all your ideas, thoughts and plans. The great thing is that you can keep writing, because the pages are erasable up to 500 times. If you want to save your notes, you can scan them with your favourite scan-app.
MOYU notebooks with logo
Such a special notebook is of course great as corporate gift or promotional gift. You can tell a sustainable story and you give your clients or staff a fabulous gift. The MOYU notebooks can be customised with your own design, on both the front and back. Please find below some great examples:
The books are supplied including a special pen with Frixion ink. This ink fully dries and can be easily wiped out without leaving any tracks. You can also opt for something extra, such as extra pages or a page with your own design.
Collection erasable notebooks
Apart from the new MOYU notebooks, we've got erasable notebooks such as Bambook and Correctbook. These notebooks also tell a special, sustainable story which you can read on the product pages. Have you got any questions? Please let us know. We're happy to help and discuss the options.
Follow us on social media
Be the first to hear about our news