Christmas gift
Your employees, business associates and clients deserve to be appreciated. Give your thank-you message some extra power with a unique Christmas or End of the year gift. Are you having hard times to come up with something original? Stop thinking about it yourself, and leave it to Greengiving to create a perfect sustainable gift.
Gift with a story
It's nice to be able to give your employees, business partners or clients something special. Something that will leave behind a memorable impression. That's why you should go for a Christmas gift with a story, which makes people feel good. We can help you achieve this, since our gift sets express a sustainable story.
Greengiving's End of year gifts
Originality is key. Therefore our sustainable business gifts are the way to go. Would you like a personalised Dopper or Tony's Chocolonely bar as a give away? No problem, we can print it with your logo or text and the result is an exclusive end of the year gift. In addition, with such a sustainable gift you can contribute to an eco-friendly environment.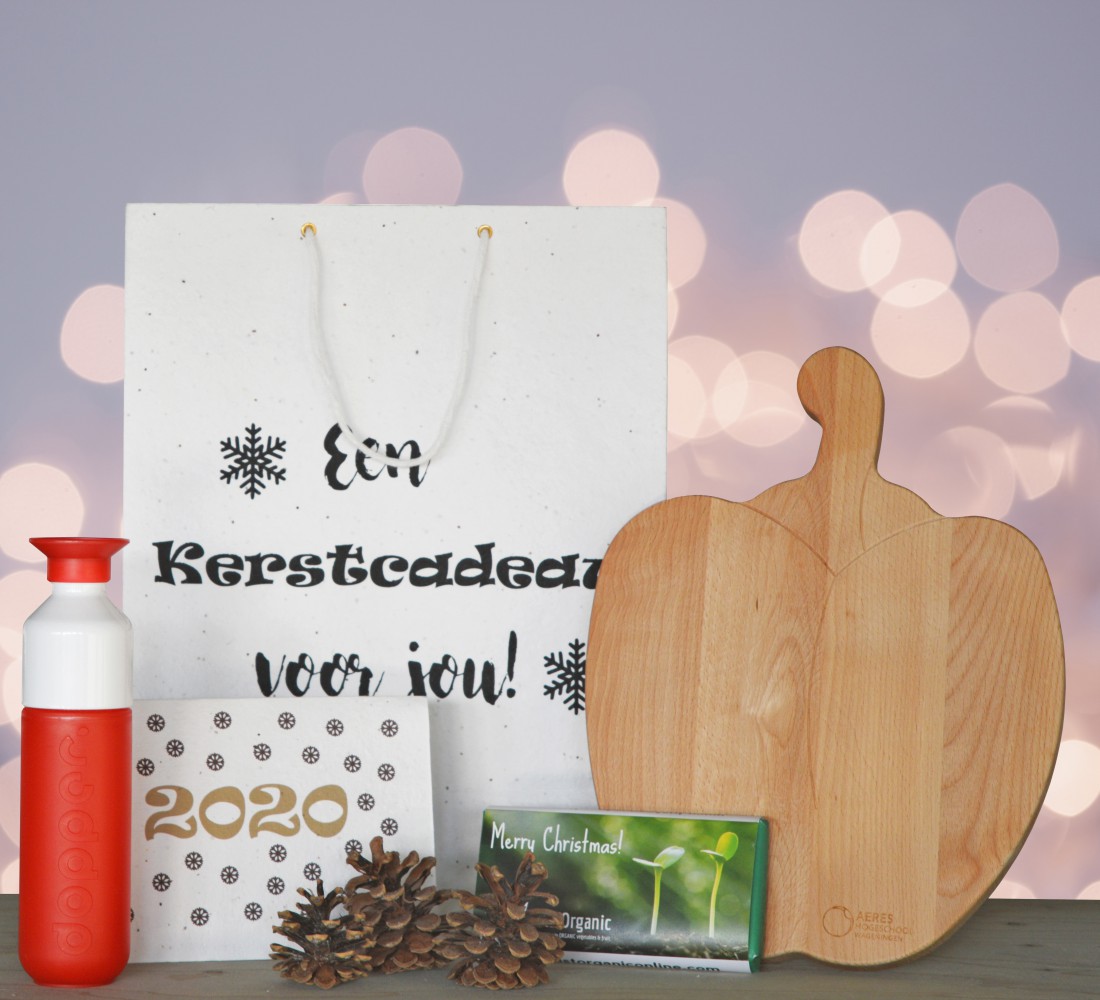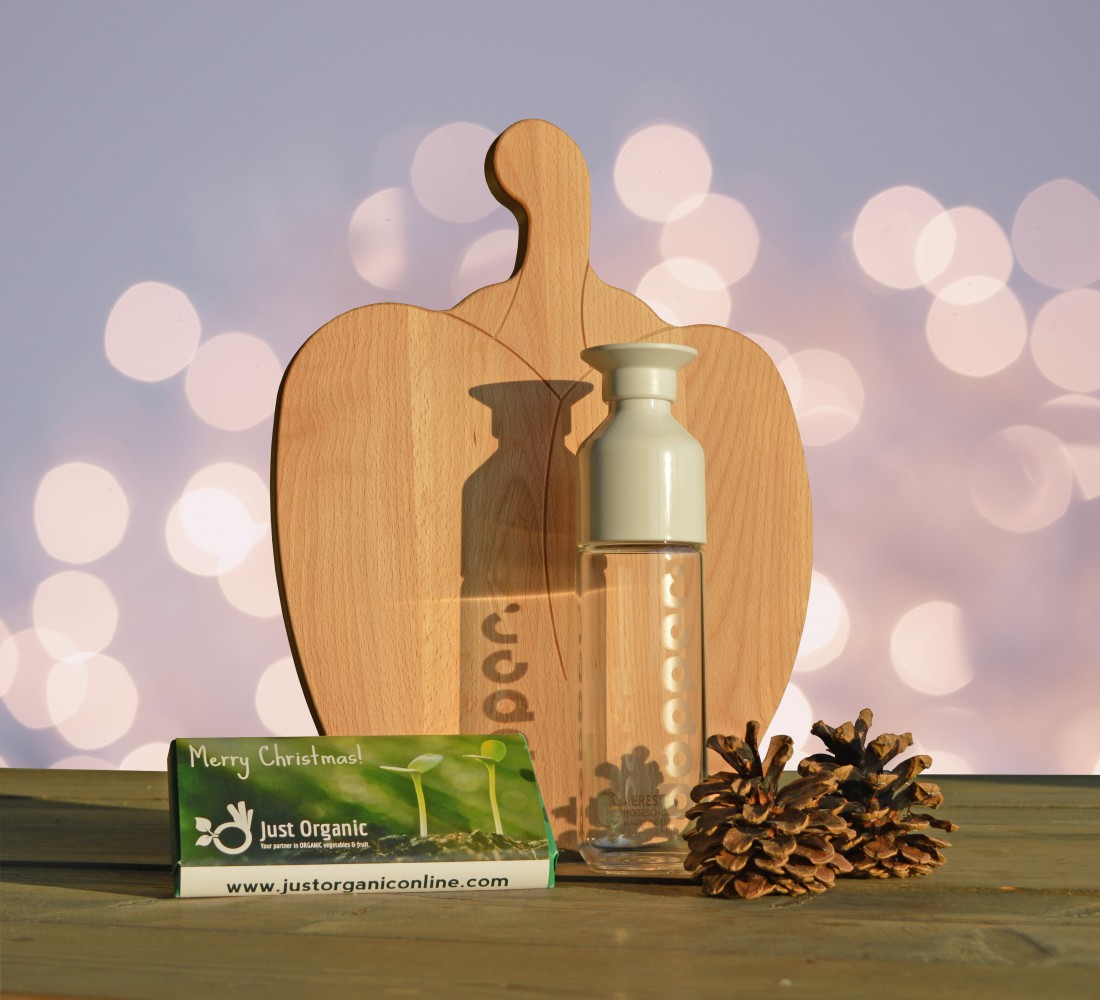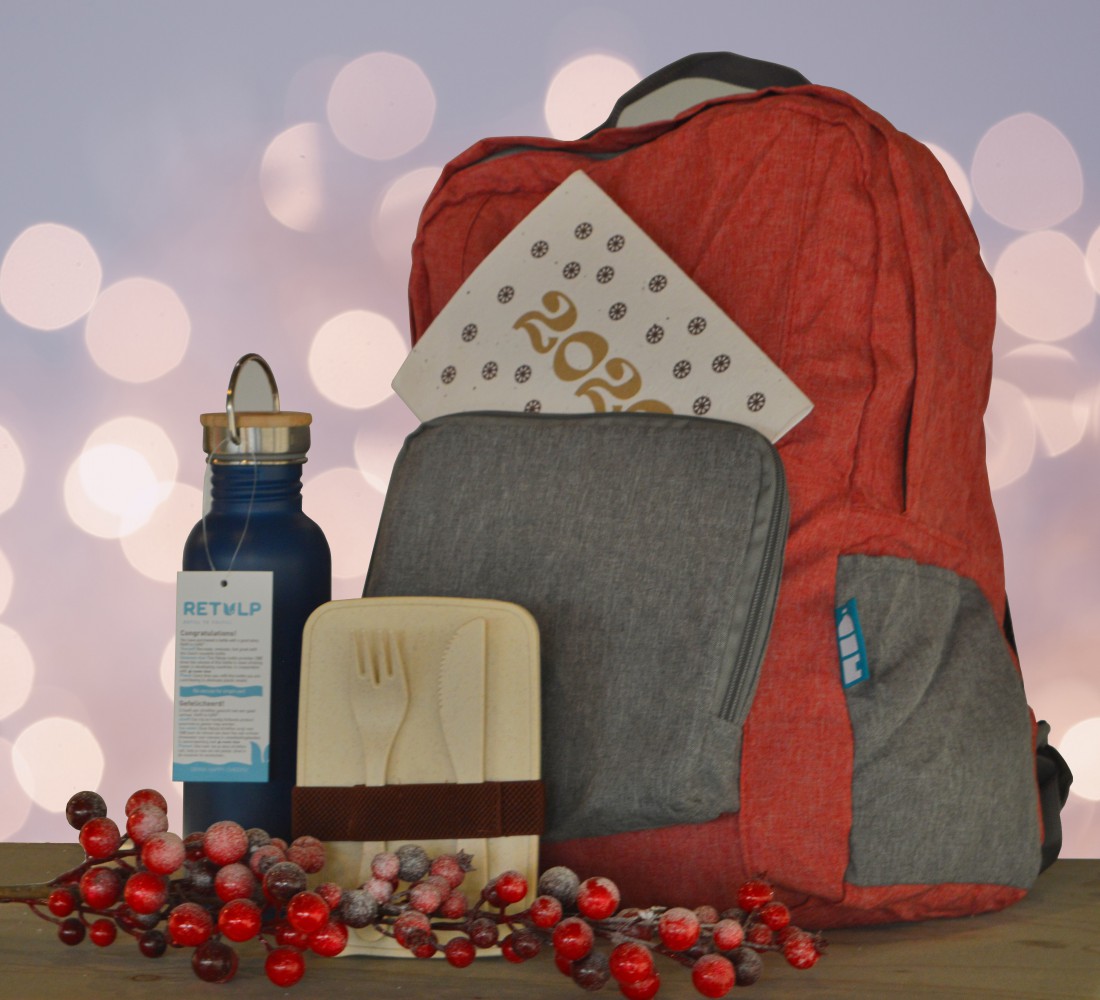 Compose your Christmas gift
Do you prefer to choose multiple products and put them together in a gift pack? That's also possible with us. Our wooden boxes or seed paper bags are perfectly for that purpose. Our sales specialists can give you professional advice. We will do everything to make sure your Christmas gift fits your company. By composing a gift pack with multiple sustainable products, you can show your business associated and clients how valuable they are to you.
Creating a Christmas gift pack is easy. Add the product you would like in your basket. Then upload your artwork and place the order. You will receive a free digital print proof before we start printing. We will not start printing until you have approved of the print proof. This way, the gift pack will perfectly suit your wishes.
Do you prefer personal contact? You can leave a message through our contact form or give us a call at +31 342 - 745 770. We are ready to help you!
Seed paper Christmas cards
Would you like to add a little extra to your gift pack? Or are you planning to send a thank-you note to your business contacts? Then a seed paper Christmas card is the way to go. The card consists of two thin paper layers with seeds in between. It can be put in the soil and after a while, the seeds will germinate and your contacts can enjoy beautiful summer flowers, vegetables or herbs, as a remainder of your Christmas wish.