12 March 2021
reading time 3 min.
Bambook: the erasable whiteboard notebook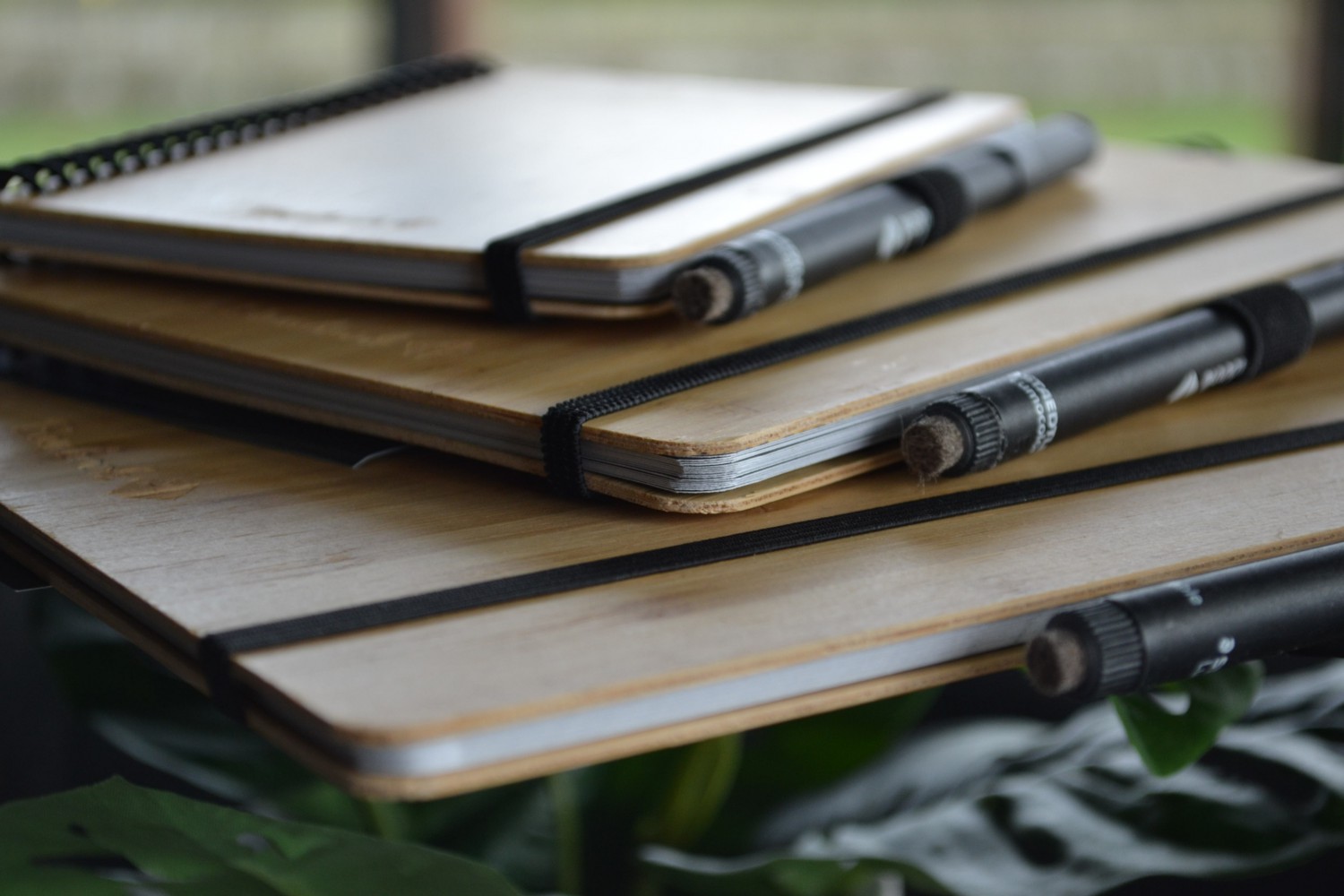 When it comes to eco notebooks, Bambook is a real eyecather. That's not without reason. The Bambook is a beautiful stylish notebook, carrying out the sustainable mission of working efficiently, saving paper and planting trees. Read everything about the Bambook in this blog.
Your last notebook
The Bambook can be used endlessly. How? By digitalising your notes with the corresponding app and wipe them out. This way, you can make notes all the time, without the notebook getting full. In other words: the Bambook is the last notebook you need to buy. It saves a lot of paper en you contribute to taking care of the planet.
1 Bambook = 1 tree
The mission of Bambook is to fight paper waste. That's why this erasable notebook has been developed. However, Bambook is doing something extra. For each sold Bambook, one 1 is planted. The goal is to have 1 million trees planted by 2025. On the website of Bambook you can see the actual status.
Bambook as business gift

If you're looking for a stunning gift for your clients or employees, the Bambook is the way to go. It's available in 2 types, one with a hardcover and one with a softcover. The hardcover one has a massive bamboo cover, the softcover is made of bamboo cardboard. Both types are available in the sizes A4, A5 and A6. The hardcover version can be engraved with your logo or text, the softcover version can be full colour printed. Both are perfect ways to promote your company! You can compose the inner pages of the Bambook yourself, choice between 7 different page layouts.
Are you joining the Bambook mission?
Follow us on social media
Be the first to hear about our news