about Greengiving
eco promotional gifts since 2009
Our green principles
Our company name is pretty clear: give green! That's why we've set a number of principles that are leading when it comes to our product selection. These are the most important ones: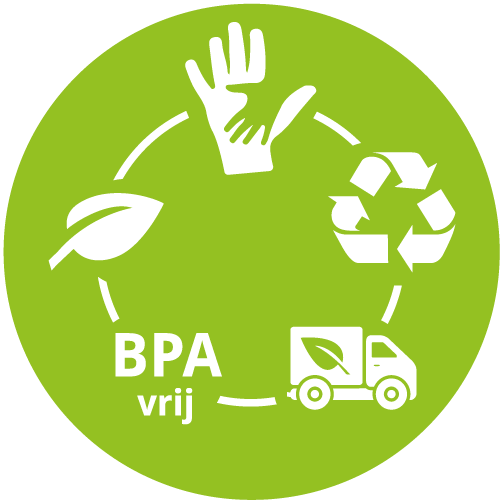 All our products are free from child labour
All our products are reusable or made of reusable materials
All our products are shipped climate-neutral
All our products are BPA-free
All our products are green, sustainable and eco-friendly
All our products meet at least one of these criteria.
This way you can be sure you've got a green, sustainable or eco-friendly promotional product.
FSC wood
This product contains FSC-certified wood. FSC-wood comes from responsibly managed forests where ecological, social and economic interests are taken into account.
Fair trade
This product is equipped with the Fair Trade certification. Fairtrade helps farmers and workers in developing countries and guarantees fair prices.
GOTS
This product is equipped with the GOTS (Global Organic Textile Standard) label. GOTS guarantees 100% organic raw materials. Garments and textiles with this label must consist of at least 70% organic fibers.
BPA-free
This product contains no BPA. BPA is an organic compound which is used in plastic materials. At too high doses of BPA is harmful to health.
Energy saving
With this product you save energy. This is good for the environment and your bank balance.
Water saving
With this product, you save water. This way, you are able to care for the environment.
Bamboo
This product contains bamboo. Bamboo is completely biodegradable. It's a fast growing grass and can be harvested more than once. That's why it is a perfect eco material.
CO2-neutral
The product is manufactured EarthPositive.
rPET
This product contains recycled PET. Materials zoals soft drink bottles are thoroughly cleaned, crushed and used again as raw material.
100% cotton
This product is made from 100% cotton.
Produced in NL
This product is produced in The Netherlands.
Produced in Europe
This product is produced in Europe.
Produced in Germany
This product is produced in Germany.
Upcycling
Upcycling is a way of recycling where the product is of equal or even higher quality after it's been processed.