26 October 2021
reading time 3 min.
Greengiving update: meet our growing team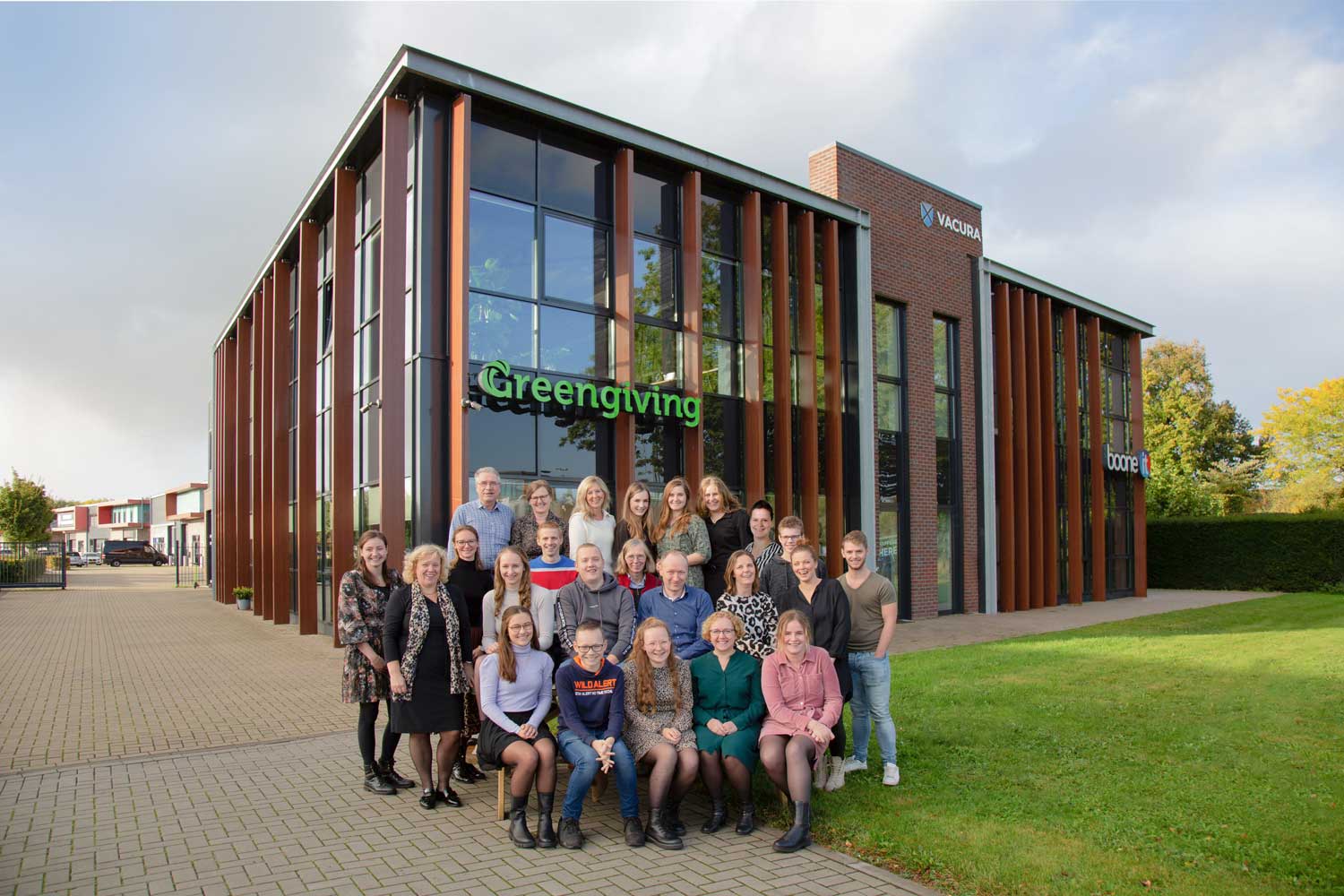 The last blog about our team is from January 2019, which is quite a while back. Then only 13 people were on the picture. Now, 2,5 years later, no less than 23 people are on our brand new team photo. The Greengiving team grows quickly and we're really happy about that!
Last week we had a nice team meeting. Finally, after all those months of not being able to have something like this. We enjoyed a delicious BBQ and played indoor games such as table tennis and table football (since it was raining). We also made a picture of the entire team, which was definitely necessary, because our team is growing quickly. In this blog we'll provide you with an update.
Team order processing
Two enthusiastic ladies joined our order processing team. Joanne joined half May and Linsey at the start of October. Both work 4 days a week with us and go to college once a week, to follow the BBL Office Assistant course. When you place an order, there's a good chance that you will be in touch with Joanne, Linsey or Erica (who is part of our team since August 2020).
Team Warehouse
Since we've got a printing machine, it's getting busier in the warehouse. Lots of Dopper bottles, seed paper and pens need to be printed. That's why no less than 4 new colleagues joined the warehouse team. A very warm welcome to Rianne, Anja, Jurian and Sarah. During the holidays we've got even more people working in the warehouse, because then Joanne and Jorian (Florus' children) don't have to go to school and can help us out with all the work.
Sales team Germany
Detlef works with us since half May. He has lived in the Netherlands for years now, but he also speaks German fluently. That's of course great when it comes to communicating with our German clients. It also comes in handy when we've to translate our website texts.
Want to read more about our colleagues? Visit the Greengiving teampage, we'll introduce everyone to you.
Follow us on social media
Be the first to hear about our news