4 April 2023
reading time 4 min.
Greengiving achieves EcoVadis Platinum certification: "Great recognition"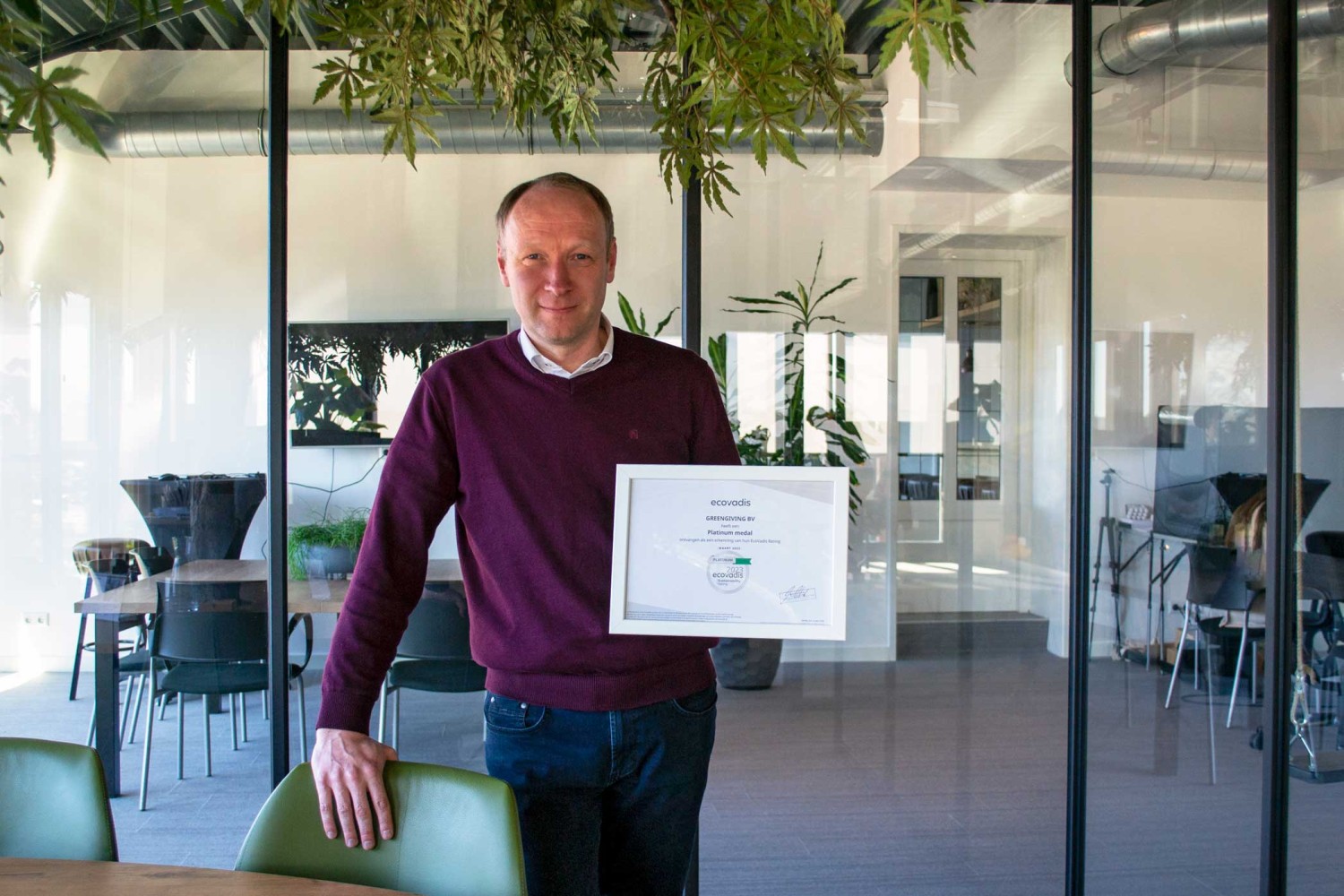 Greengiving
Over the past few months we have been working very hard behind to become EcoVadis certified. And it worked. We even achieved the highest rating, which is Platinum. This puts us among the 1% of companies worldwide that achieve this level. A great acknowledgement that we are very happy with!
We can hardly believe it, but it is true: Greengiving is awarded the EcoVadis Platinum certificate! A great reward for our sustainability activities. Ever since the start in 2009, sustainability has been very important to us and we are happy to continue to do so.
International sustainability rating
EcoVadis is an international, independent party that assesses companies on sustainability performance. They distinguish four themes: Environment, Labor and Human Rights, Ethics and Sustainable Procurement. For each subject, 100 points can be scored. The method used by EcoVadis is based on international sustainability standards, including the Global Reporting Initiative and ISO 26000. Currently, more than 100,000 companies worldwide have been assessed by EcoVadis experts.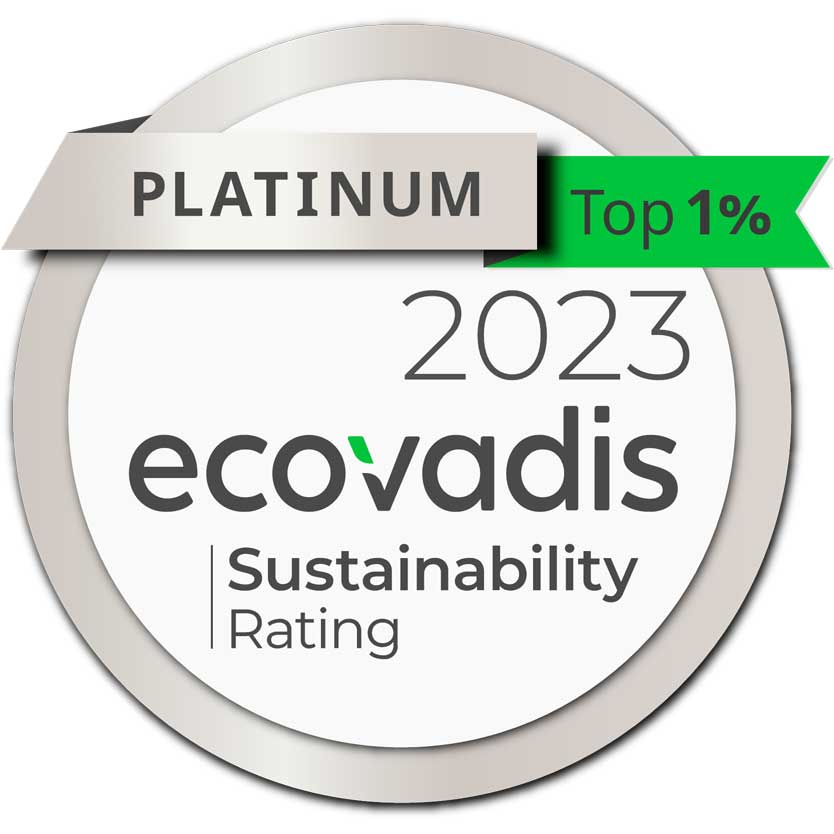 EcoVadis Platinum: top 1 percent
The Platinum rating is the highest level within EcoVadis. Florus: "We are of course very happy with that. It's a great acknowledgement for what we do and how we do it. The fact that we are already achieving the highest level, sets a high standard regarding the future. That is why we continue to consciously focus on our sustainability performance, so that we remain part of this top 1% over the next years."
View the EcoVadis certificate here.
The right address for sustainable gifts
Our sustainability performance has been reviewed by independent experts and assessed with the highest rating. This means that Greengiving is a supplier that is serious about environmentally friendly, socially responsible entrepreneurship. All the more reason to order your sustainable promotional gifts at our shop. We continue to encourage people to choose products that have minimal environmental impact. Greengiving can only make a small impact, for the best result we should all contribute!
Continue to focus on sustainability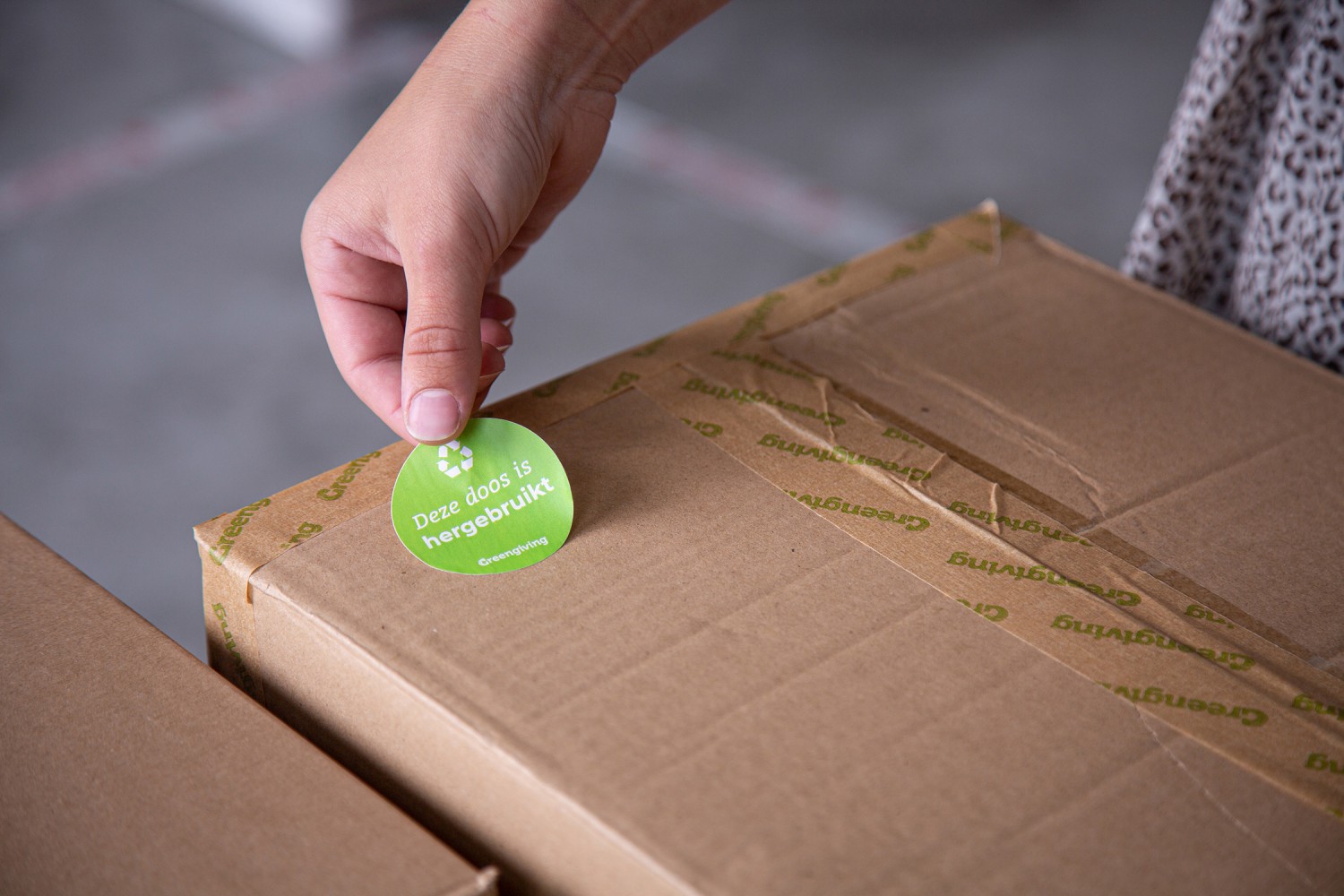 Sustainable entrepreneurship remains very important to Greengiving and we're committed to do our part when it comes to environmental issues. In all the choices we make - from the product range to the shipping of orders - we always look for opportunities to act in a more environmentally friendly way. We also try to reduce our CO2 emissions and reduce waste. In the field of CSR, we want to make a positive contribution to society, for example through volunteer work and cooperation with sustainable initiatives.
Follow us on social media
Be the first to hear about our news