1 November 2021
reading time 5 min.
Why every company should go for fairtrade corporate gifts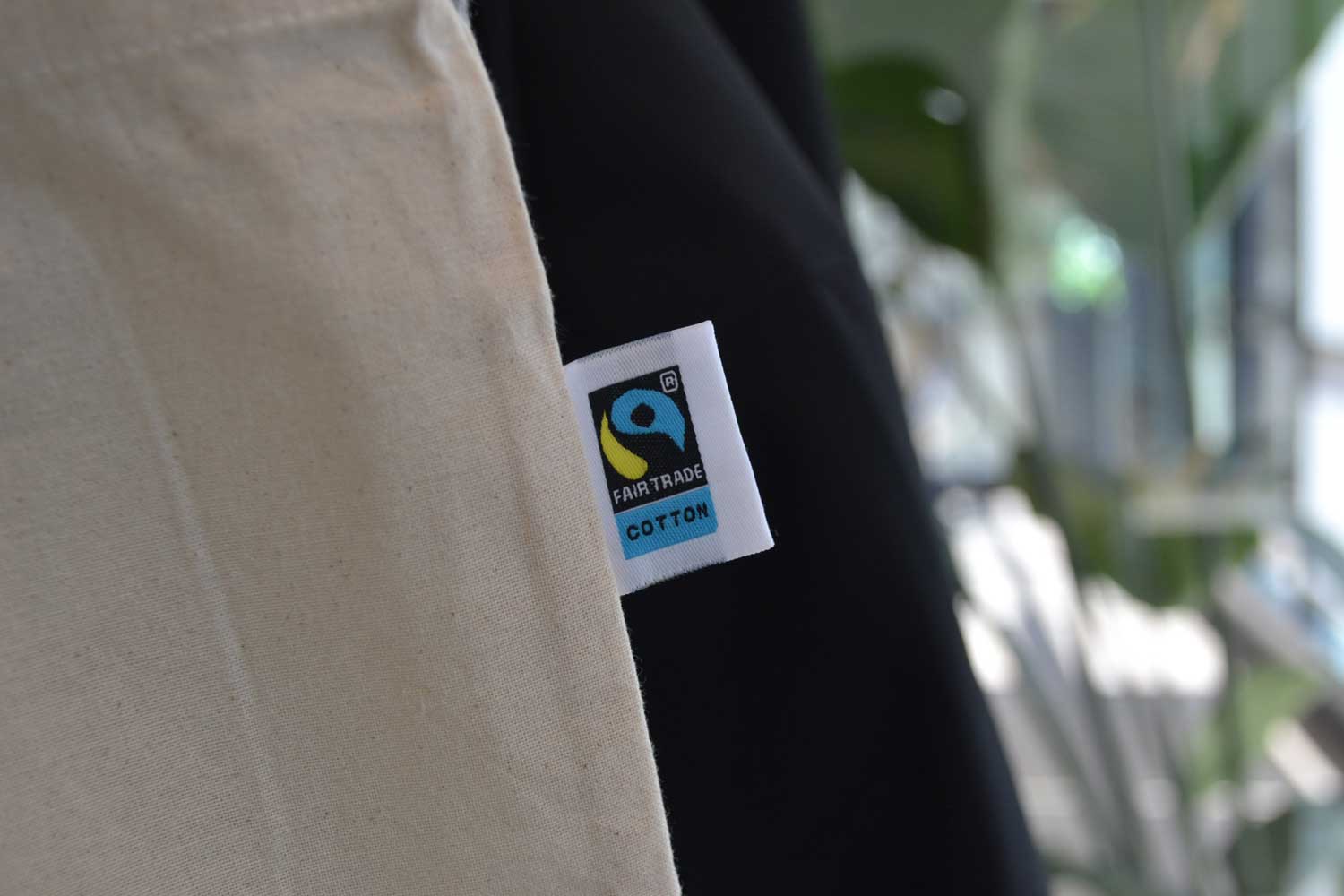 Greengiving
You might know Fairtrade from products like bananas and chocolate. Though not only in the supermarket, but also at Greengiving you will find Fairtrade items. Think about the populair cotton bags or the Tony's Chocolonely chocolate bars. In this blog we'll tell you all about Fairtrade and why every company should opt for Fairtrade corporate gifts.
What is Fairtrade?
Fairtrade is both a certification system and a worldwide movement. It's mission is to help farmers and workers in developing countries gaining a better position when it comes to trade. The Fairtrade label can be found on products such as chocolate, bananas and coffee. Individual ingredients as well as entire products can be certified. When you're buying a Fairtrade product, you can be sure that farmers receive a fair price.
The organization that issues the certification is Fairtrade Nederland (Dutch part of Fairtrade International). It was established in 1998 as the Max Havelaar Foundation, named after the main character from the well-known book of Multatuli. The book describes the social injustices in the coffee industry and Max Havelaar who asserts the local population.
Fairtrade facts
Here are some facts to show the large-scale operation of Fairtrade:
Worldwide more than 30.000 products are Fairtrade certified
The Fairtrade quality label is represented in over 30 countries
More than 1.7 million farmers from over 75 countries joined the Fairtrade farmer cooperations
Source: Fairtrade Nederland
Why choose for a Fairtrade corporate gift?
We're happy to elaborate on that. With a Fairtrade gift...
... you contribute to promoting fair trade. With buying a Fairtrade product, you can be sure that farmers and workers receive the minimum price. With this price they can in any case cover the costs for their production. On top of that, the farmers receive a so-called Fairtrade allowance, which they can dedicate to development and community projects.
… you show your employees, clients or prospects that you don't just give away any corporate gift, but that you deliberately choose for a gift that makes impact. Moreover, you show that you actively engage in fighting the worldwide problem of unfair trading practices.
… you make sure that the Fairtrade mark is visible at lots of different places. Think about people that take your Fairtrade cotton bag to the market or people that wear your Fairtrade t-shirts when running or working out. That way, you may inspire people without even knowing it.
Most populair Fairtrade corporate gifts
In our assortment you will find a growing number of Fairtrade gifts. We've got three collections with fairtrade items: cotton bags, Tony's Chocolonely and sustainable clothing. Greengiving is officially Fairtrade certified for the part of cotton bags. The audit and certification were executed by FLOCERT, a leading certifying authority for Fairtrade products.
1. Fairtrade cotton bags
Cotton bags are a perfect alternative for plastic bags. They've become really popular over the last few years. At Greengiving, we go the extra mile by offering you a collection Fairtrade cotton bags. More and more companies and organizations opt for these bags. And of course we're happy with that, because the more people choose Fairtrade, the more impact we can make together.
A number of bags in this collection are extra special, because they have a Fairtrade label and a special Greengiving label. For example the ecru fairtrade cotton bag or the fairtrade black shopper. This Greengiving label contains a unique article number, which means the bag is traceable, so we know exactly where it comes from.
2. Fairtrade chocolate - Tony's Chocolonely
The Tony's Chocolonely chocolate bars are delicious. They're also Fairtrade certified and contribute to Tony's mission to make all chocolate 100% slave free. All cocoa beans are traceable and are directly purchased at Tony's partner cooperatives in Ghana and Ivory Coast. In addition to the Fairtrade premium Tony's Chocolonely also pays a Tony's premium so cocoa farmers can earn a decent income. Tony's also developed 5 sourcing principles to achieve structural impact when it comes to making 100% slave free the norm in chocolate.
Tony's Chocolonely products are perfect as giveway, thank-you present or small gift. You can have them personalized with a wrapper or sticker, to convey your message. Don't know what to choose? These items are always good to go:
3. Fairtrade clothing and workwear
Last but not least: fairtrade clothing and workwear. Even though it's improving, the textile industry doesn't have a very positive reputation when it comes to sustainability and fair trade. That's why it's even more important to offer fairtrade alternatives. In our sustainable clothing collection you will find:
These items are all made of 100% organic cotton. Thanks to the organic cotton farming, the use of green energy and efficiency in transport and production, the CO2 emissions are reduced with 90%.
Nice to know: the fairtrade bags and clothing items are printed with GOTS-certified ink. GOTS is short for Global Organic Textile Standard, it's a worldwide quality mark for eco-friendly and social responsibly produced textile.
Promote your brand with Fairtrade gifts
The main goal of corporate gifts is to promote your company, brand or organization. These days, sustainability and social responsibility are of great importance, which is why Fairtrade gifts are the perfect choice. Have you got any questions or would you like some advice? Please get in touch, we're happy to help!
Follow us on social media
Be the first to hear about our news