18 January 2021
reading time 3 min.
Why choose for eco promotional products?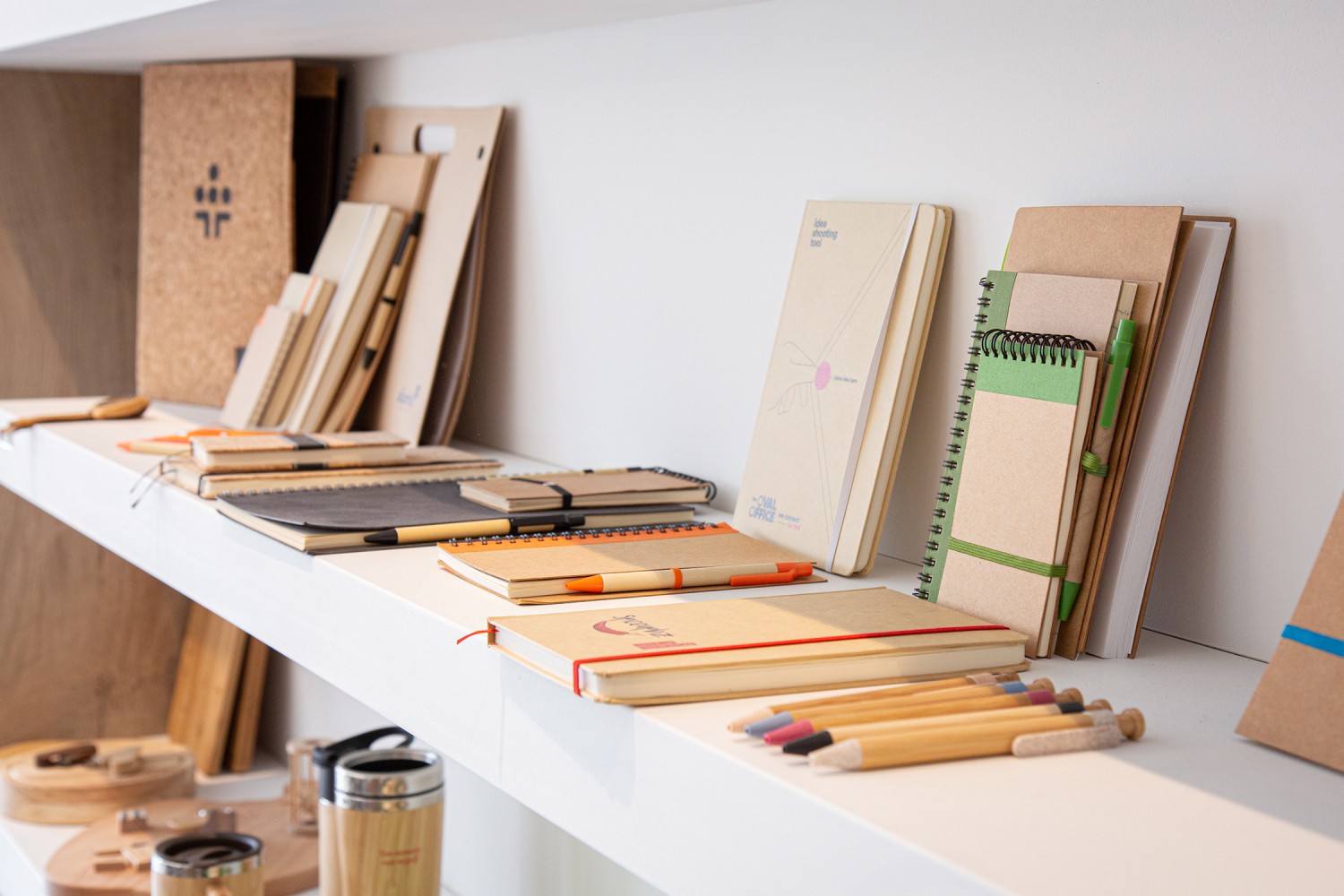 Greengiving
You might wonder what makes a webshop with eco-friendly promotional special. You might ask yourself: why would I invest in eco corporate gifts? Well, we'd like to answer that question. In this blog we will tell you about the great value of green gifts and why they are the perfect way to promote your brand.
Good for your reputation
More and more companies choose to do business in an environmentally-friendly way. It's because they care about the wellbeing of our planet. From this point of view, companies make sustainability and recycling part of their day-to-day business. One way to project this, is by choosing branded eco-friendly promotional gifts. This way, you show clients and employees that you care about the environment. In case you think 'what kind of product should I choose?', take a look on our website and discover our range of sustainable gifts. Tip: seed paper, (fairtrade) cotton bags and reusable water bottles are very popular at the moment!
Choosing eco gifts also leads to a higher appreciation of your client, according to a study of Dutch reseachers. Green gifts positively contribute to your reputation and brand. Clients look at you as being more socially involved. And that's a great thing, right?
Good for the environment
We all know the famous words 'recycle, reduce and reuse'. It's an important principle when it comes to responsible entrepreneurship. That's why a promotional gift made of natural or recycled materials is a great choice. Bamboo and cotton are well known, but there are also products made of cork, wheat straw or even hemp. You can read everything about these materials in this blog. A few inspirational tips:
Good for your clients and business relations
People love stories. When they receive a gift that has a sustainable story to tell, it's a lot of fun. The story makes people realise and understand why the product is sustainable. With these kind of products you can inspire your clients and business relations to care about the environment as well. It's all about setting a good example!
Let's show you three great examples of products with a sustainable story. First, Dopper inspires people to reduce the plastic waste in our oceans by using reusable water bottles. With each Dopper sold, they contribute to drinking water projects in Africa and Asia. Second, it's Tony's Chocolonely's mission to make the chocolate world 100% slave free. And third, Bambook fights against single-use paper with its erasable bamboo notebook. For every item sold, a tree is planted.
So...
If you're looking for promotional gifts, you might as well look at sustainable gifts. It's better for the environment, has a positive impact on your company reputation and impresses clients and business relations.
Follow us on social media
Be the first to hear about our news