1 March 2021
reading time 4 min.
Sustainable promotional gifts: 5 trends in 2021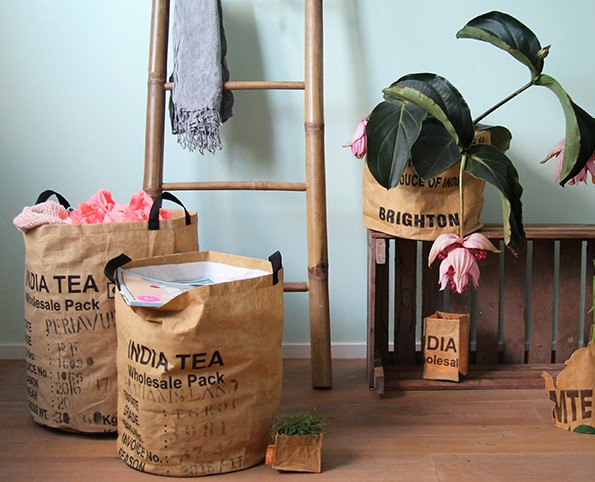 In the world of promotional items it is always the trade shows that are major players in determining the trends for a specific year. This year, that's of course not the case. We've now placed most of our new products online on our website and we see clear trends for 2021. The great thing is these products offer lots of inspiration for stunning eco promotional gifts!
1. Natural materials
With lots of products, natural materials are used. We see famous ones like cotton and wood, but also less famous ones such as wheat straw, jute and coffee fibre. For the first time we've got a product that is made of 100% hemp, so check out this special apron. This year, a popular natural material is cork, see for example this notebook or hand fan. You will also come across items that are made of a combination of natural materials, such as this shopper made of cotton and cork or this toiletry bag made of jute and cotton.
Want to know more about these natural materials? Have a look at this blog.
2. Multifunctional gadgets
Gadgets are always popular. Looking at the number of speakers and chargers we added to our assortment, that's still the case. Most of the time, these products are multifunctional and wireless, which is of course a great thing. On top of that, most of these items are (partially) made of natural materials. Check out this wireless charging station, this speaker made of cork and wheat straw or this squared charger. On this page, you can browse through our entire collection of eco chargers and speakers. We've got something for everyone!
3. DIY grow and plant
Growing and planting yourself is still very popular. Especially when spring is in the air, everyone loves to spend time outside in the garden or on the balcony. Seed paper and seed packets are perfect for growing things, but that also goes for flower boxes, grow boxes, terracotta pots or bio degradable pots with seeds. Even for people who are not really gardeners, these are great green gifts that everyone can use and work with!
4. Handmade
We more and more see products that are being prepared with care, love and attention. Preferably locally, so that the lines are short and the transport can be limited. That is why we also try to work together with partners to develop new products, such as the heather plant or cranberry plant in a vase with cork. Also the Bambook (A6 coming soon!) is handmade and produced locally in sheltered workshops. This year, we added products of Superwaste to our assortment which are made from recycled teabags, such as shoppers or grow bags. These products are made by local workers in small-scaled working places in India.
5. Recycling and upcycling
We've known recycling for a while now, though it's still extremely important when it comes to sustainability. You will see notebooks made from recycled plastic, aprons of recycled cotton or pens made of recycled material. More recently the concept of upcycling is emerging. Upcycling is a way of recycling where the product is of equal or even higher quality after it's been processed. Examples of this are the products made of recycled teabags or glasses made of wine bottles.
At least a few of these trends are directly applicable for your company. If you know what you're looking for, you willl certainly find an eco gift that suits your company. Need help or advice? Feel free to call one of our sales specialists, so that you can confidently opt for a sustainable gift that is on trend and fits your corporate identity.
Follow us on social media
Be the first to hear about our news