18 June 2019
reading time 3 min.
We're nominated for best .eu website! So happy!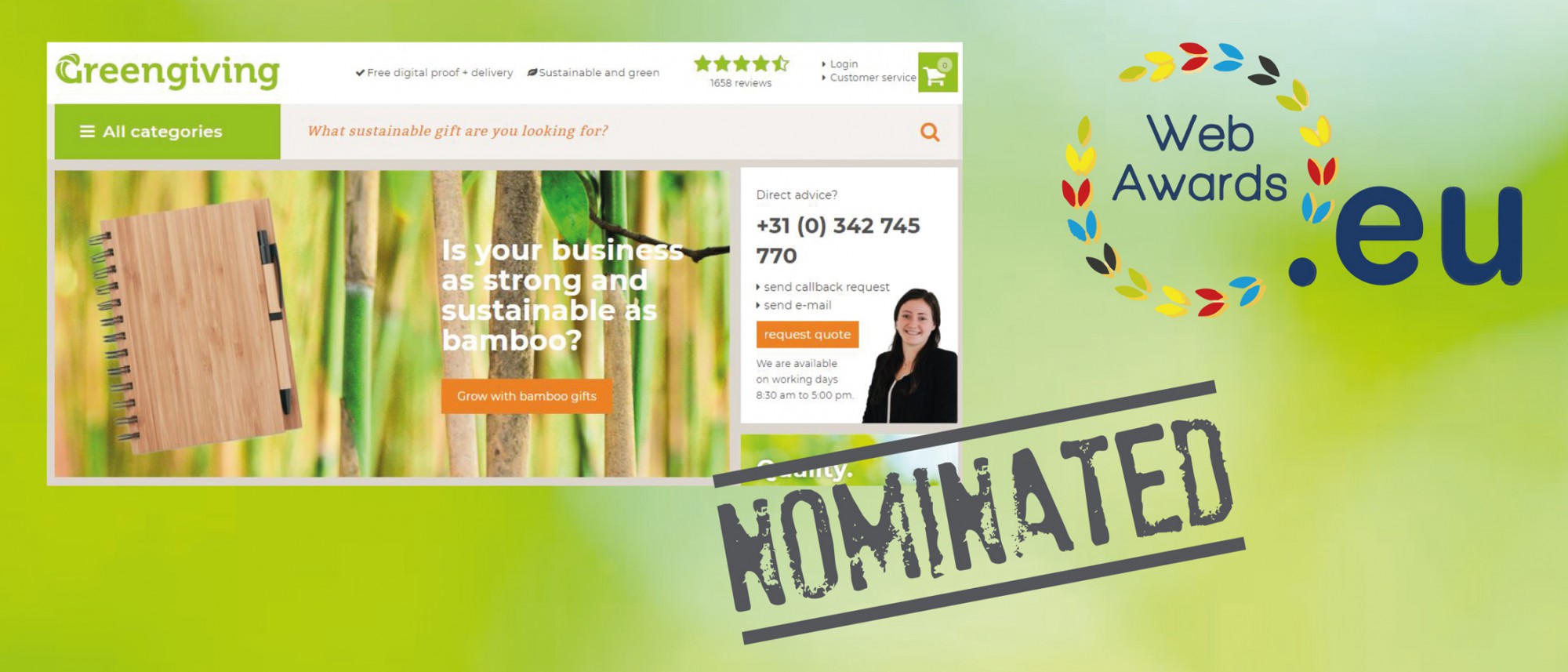 Our Greengiving.eu customers are something special. We are originally a Dutch company, but started a few years ago with a Europe-oriented website in English because we noticed people from all over Europe were interested in our sustainable business gifts. And our efforts paid off, since the website has been nominated for the .eu Web Awards, where prizes are awarded for the best .eu websites. Please read further if you'd like to win a cake.
It all began ten years ago with greengiving.nl, our main website. Then we moved to our Belgian neighbours with greengiving.be, and suddenly, people from all over Europe started to show interest in our seed paper, seed bags and other sustainable gifts. For the Germans, we have a special website in their own language, greengiving.de, and the rest of Europe can be served at our English website, greengiving.eu.
Greengiving.eu has been nominated in the category – what else – 'Better World'. We are very pleased with our nomination, but now we have to gather as many votes as possible in order to win. The prizes include a billboard campaign in Brussels and a professional corporate video, so your vote is definitely worth it. Fortunately, voting is super simple: you click on this link and when you go with your mouse over the picture of our website, there's an opportunity to click 'vote'. And you're done!
Wait, not yet. Because if you send us a proof (e.g. a screenshot) of your vote, you even have a chance to win a delicious Greengiving-themed cake! What's holding you back? Do it for the love of sustainability and pie.
Follow us on social media
Be the first to hear about our news