1 February 2022
reading time 4 min.
Unique promotional items made of recycled cotton or RPET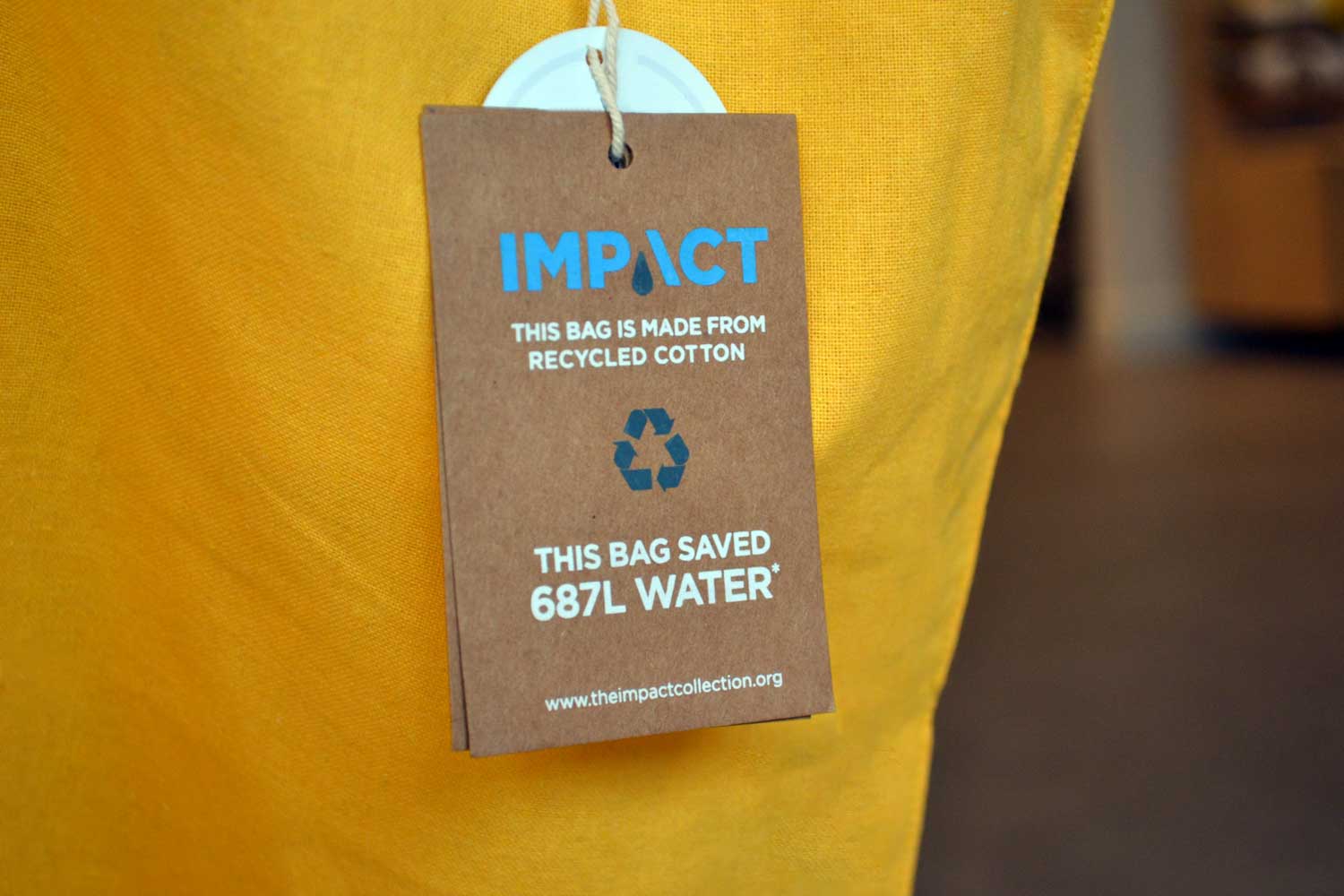 Greengiving
Save 600, 800 or even 1200 litres of water with your promotional gift? That's the case with a number of new items we added to our assortment. These products, such as bags and caps, are made of recycled cotton or recycled PET. That means saving lots of water. In addition, the fabric is provided with a special tracer, so you can verify the claims made about recycled material and water saving. That way, you can be 100% sure that you've got a truly sustainable gift!
Textile snippets transformed to recycled cotton
The bags in this unique collection are made of recycled cotton. The cotton consists of pre-consumer waste, which are snippets of clothes or other texile items. This fabric would otherwise have been thrown away. The snippets are being transformed into new yarn, which can be used to create new product. That way, lots of water is being saved, because no new cotton has to be planted and harvested. With a shopper, backpack or cap made of recycled cotton, you absolutely make a positive impact!
Plastic bottles transformed to recycled PET
In this collection you will also find products that are made of recycled PET-bottles, for ex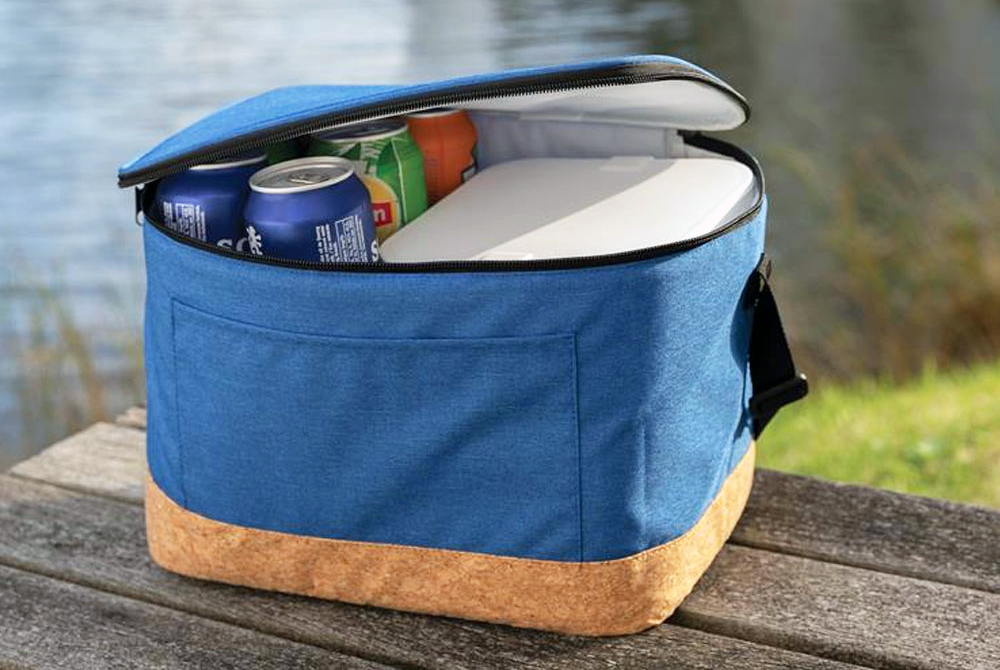 ample this foldable shopper, basic washbag or umbrella. At every product page is stated how many PET-bottles are reused. PET is short for polyethyleentereftalaat, which is a polyester that is used for bottles and other packaging material. Unfortunately, this leads to lots of litter. By recycling this, new products can be created.
Tracer and blockchaintechnology to verify claims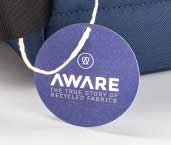 When it comes to sustainable products, most of the time claims are made about the materials used. How can you be 100% sure that these claims are true? You can with the products in this collection. The yarn is provided with special tracer parts. Next, a digital copy of the yarn (incl. certificate) is captured in blockchain, which makes it possible to verify that the products are made of recycled material. Thanks to this innovative technology, greenwashing has no chance.
Save lots of water and donate to water.org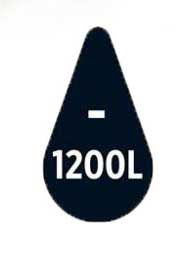 The use of recycled materials saves hundreds litres of water at production. On each product page, you will find exactly how much water is saved. This bag made of recycled cotton saves 1200 litres of water, compared to the production of a regular cotton bag. For every product in this Impact collection, 2% of the revenue per product sold is donated to water.org, an non-profit organisation that provides millions of people with access to clean drinking water.
All in all, with these unique promotional items made of recycled cotton and RPET, you can tell a sustainable, verifiable story. It's a great way to promote your company or organisation in a sustainable way and surprise your clients, customers or business partners with a special gift!
Follow us on social media
Be the first to hear about our news