3 January 2023
reading time 3 min.
The special story behind your Retulp water bottle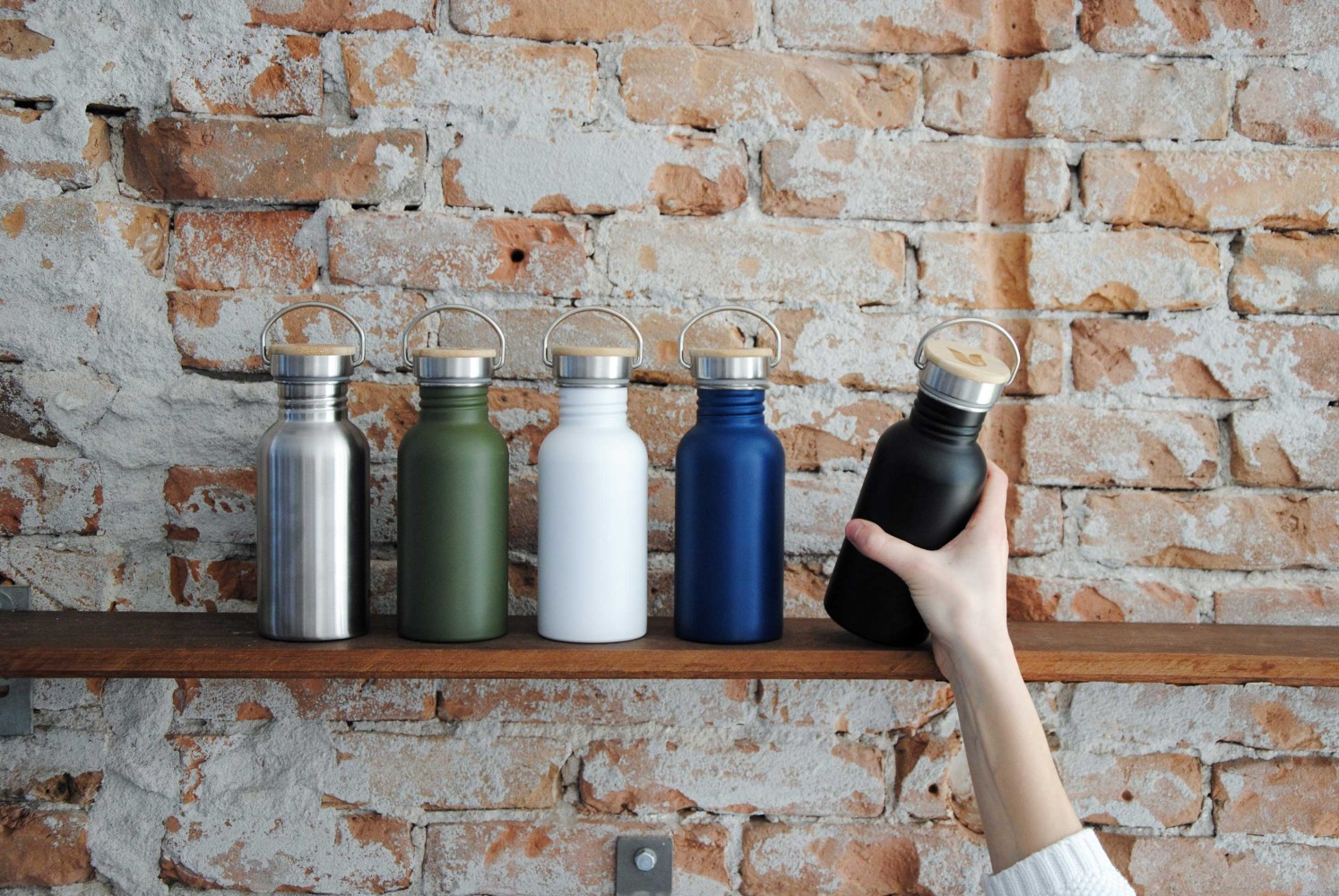 Retulp
Buying a beautiful drinking bottle while saving plastic and donating water at the same time? It almost sounds too good to be true. Yet this is all possible with the water bottles from Retulp. Read this blog story to find out more about what the purchase of a Retulp bottle entails and what Mission Indisposable has to do with it.
Reduce, reuse, recycle...
First things first, the Retulp bottles are made for tap water - or coffee or tea when it concerns an insulated bottle. Drinking tap water from a reusable bottle saves a lot of disposable plastic bottles. That alone is a heroic act, as far as we are concerned. But it doesn't stop there, because the bottle itself is made of recycled stainless steel, sometimes combined with bamboo. That makes for a sturdy and sustainable bottle! Moreover, thanks to the stainless steel, the bottles have a cool and robust look and feel. Every bottle is breathtakingly beautiful. Enough reasons to choose Retulp.
Water donations in Africa and Asia
There's more. Retulp provides clean drinking water for people in developing countries. The content of each Retulp bottle sold is donated 1000 times. To make this work, they developed a special Water Vender Machine that keeps track of exactly how many liters of water is used. Local people are also trained to maintain the machine. If you can support this wonderful project by giving away a fabulous water bottle, the choice is no longer a difficult one, right?
Mission Indisposable 2015-2025
Retulp set a goal to save 20,000,000 single-use plastic bottles and donate 20,000,000 liters of clean drinking water each year. Sounds like a mission Impossible? Not with your help! Discover our range with sustainable Retulp water bottles and choose the (thermos) bottle that best fits your company and corporate style. We are happy to print it with your text or logo or even names!
Retulp bottles as sustainable business gift
A reusable Retulp bottle is not just very useful for yourself, it's also great as promotional business gift for your clients or employees. With such a stylish, sustainable gift, you'll definitely make a great impression! And of course you contribute to the Mission Indisposible, providing people in need with clean drinking water. The Retulp bottles can be printed or engraved with your logo. Some bottles can even be printed with names.
Follow us on social media
Be the first to hear about our news