1 February 2021
reading time 3 min.
The best sustainable Easter gifts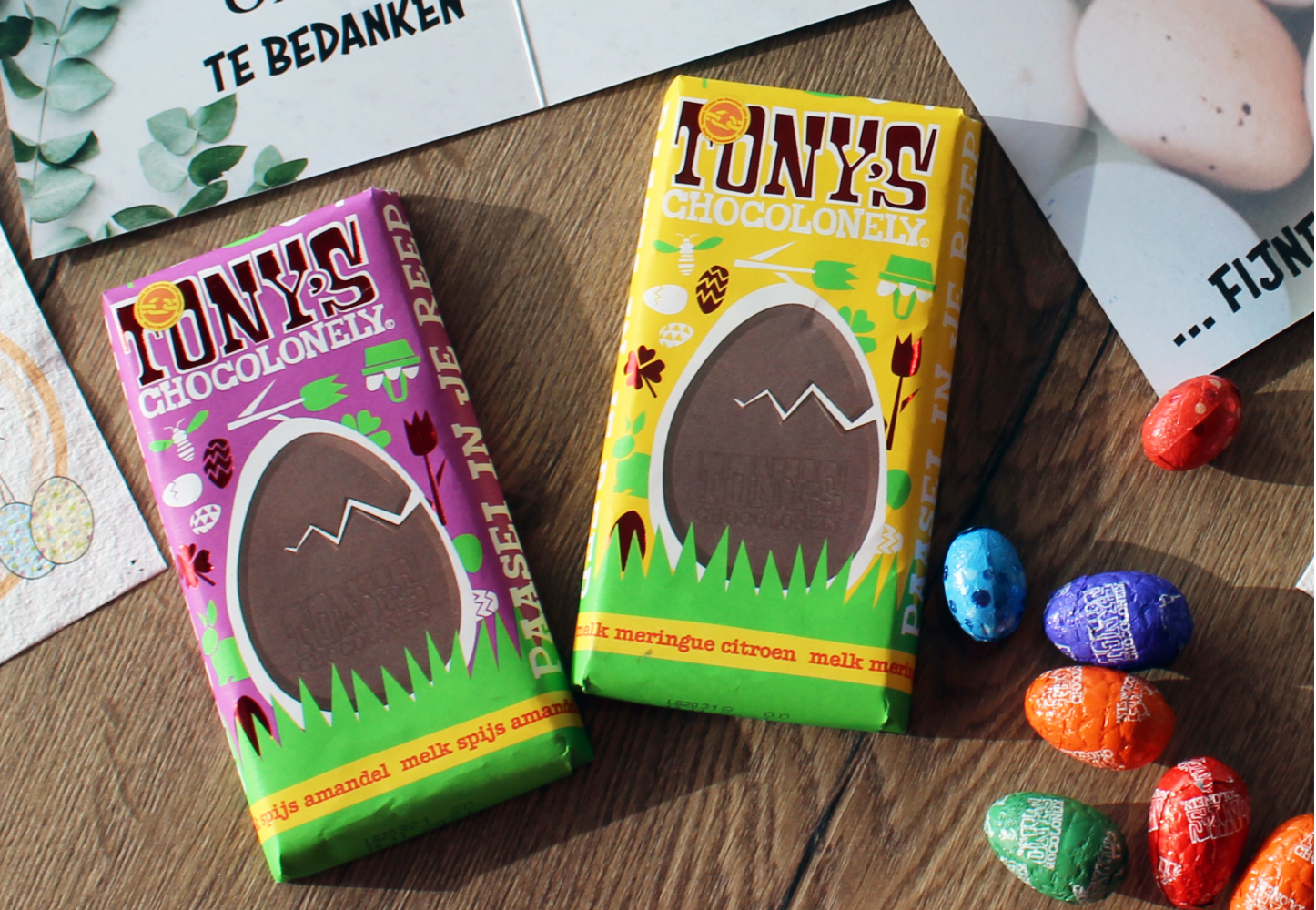 Have you ever asked yourself why we always give presents with Christmas and not so much with Easter? That's actually a bit odd. We've put together a list of gifts that are great to give away with Easter. No one is really expecting it, so that makes the surprise even bigger. Who are you going to surprise with an eco Easter gift?
One of the best things about Easter are of course the chocolate eggs. When they are produced fairtrade and 100% slave free, the eggs are even more irresistable. In the cardboard box you will find 12 quite large chocolate eggs, in 8 different flavours: milk, dark, noga, hazelnut, caramel seasalt, white, nuts seasalt and dark milk. A real treat for every chocolate lover!
You will always make people happy with a special, personalized card. With that in mind, you can choose for a seed paper card, a card with tiny chocolates or a card with small Tony's Chocolonely bar. You can have the cards printed with your own design.
The Dopper bottle is still a popular giveaway. Choose for a yellow or green one, and it will match with the colours of spring. In our Easter gifts assortment you will find two giftsets: the yellow Dopper Original filled with chocolate eggs, packed in a luxury black bag, and the Dopper Glass, also filled with Easter eggs.
This is not just a chocolate egg or chocolate bar, but a combination of both! This Tony's Chocolonely Easter special is a delicious treat. You can choose between two tasteful flavours: milk merengue lemon and milk with almond paste and nuts. In the bar you will find chocolate shaped like an egg. The bars can be customized with a full colour printed wrapper.
The perfect combination between Easter and spring: an egg box with flower bulbs. These egg boxes filled with 6 tulip bulbs are a great and original business gift. The boxes are made of pressed paper, so they are also very durable. Through the full colour printable label on the box you can wish your customers a happy and joyous spring!
Follow us on social media
Be the first to hear about our news