17 May 2022
reading time 3 min.
Sustainable canvas bags for VanMoof's rider community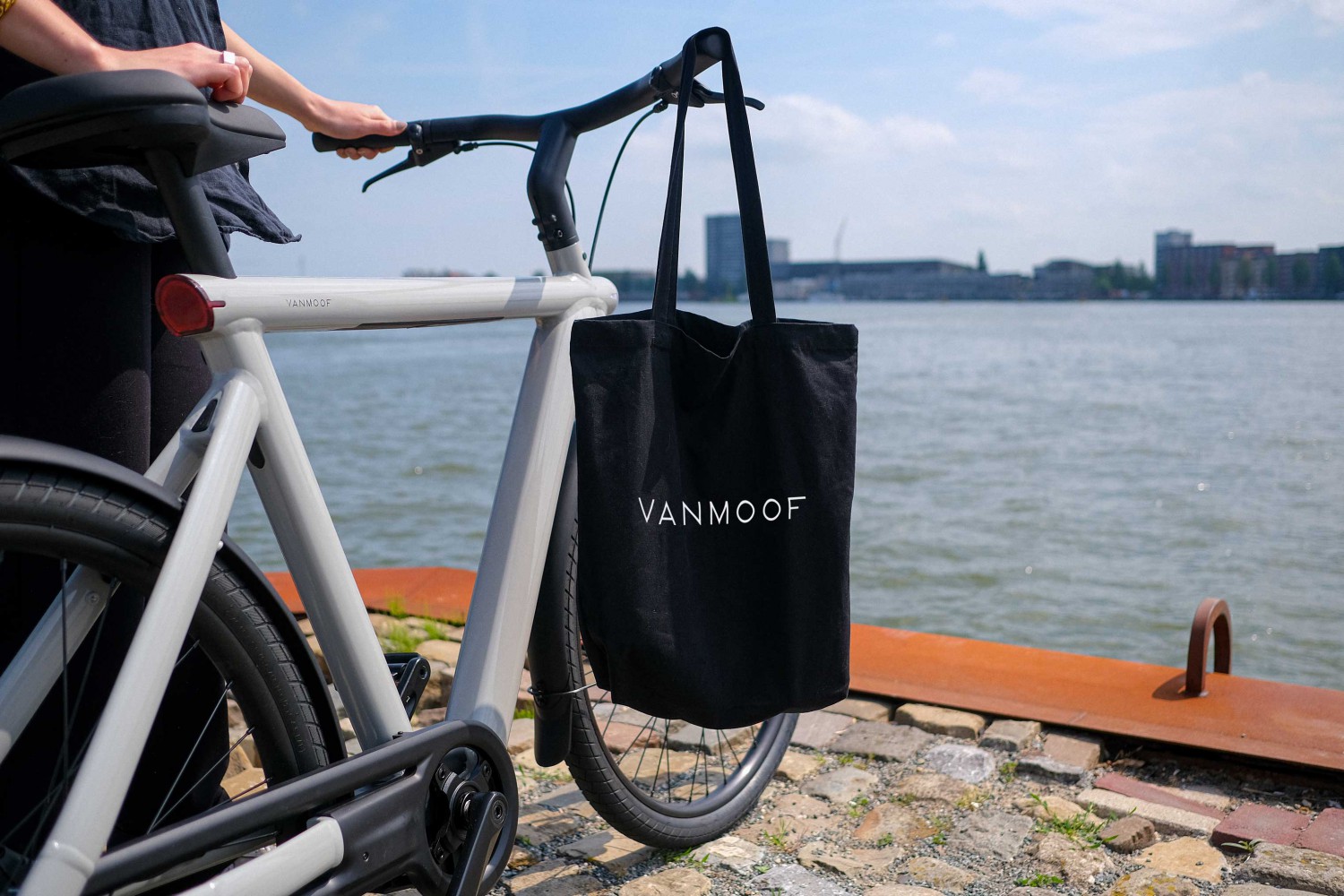 VanMoof
In our webshop you'll find more than 1200 sustainable products that can be branded. As you can imagine, we're curious about how our customers use these products and why they've chosen for sustainable promotional items. Today the story of VanMoof and its stylish black canvas bags.
VanMoof was founded in 2009 by Taco and Ties Carlier, two Dutch brothers who were on a mission to create the perfect city-proof bike that brings people from A to B with the least of effort. Today, VanMoof is worldwide known for their sleek, high-tech and multi-award winning e-bikes. As one of the brothers said: "Our bikes stand out for their looks, and get remembered for their smarts". The bikes are designed to last a lifetime. And from a sustainable point of view, that's of course something we absolutely applaud.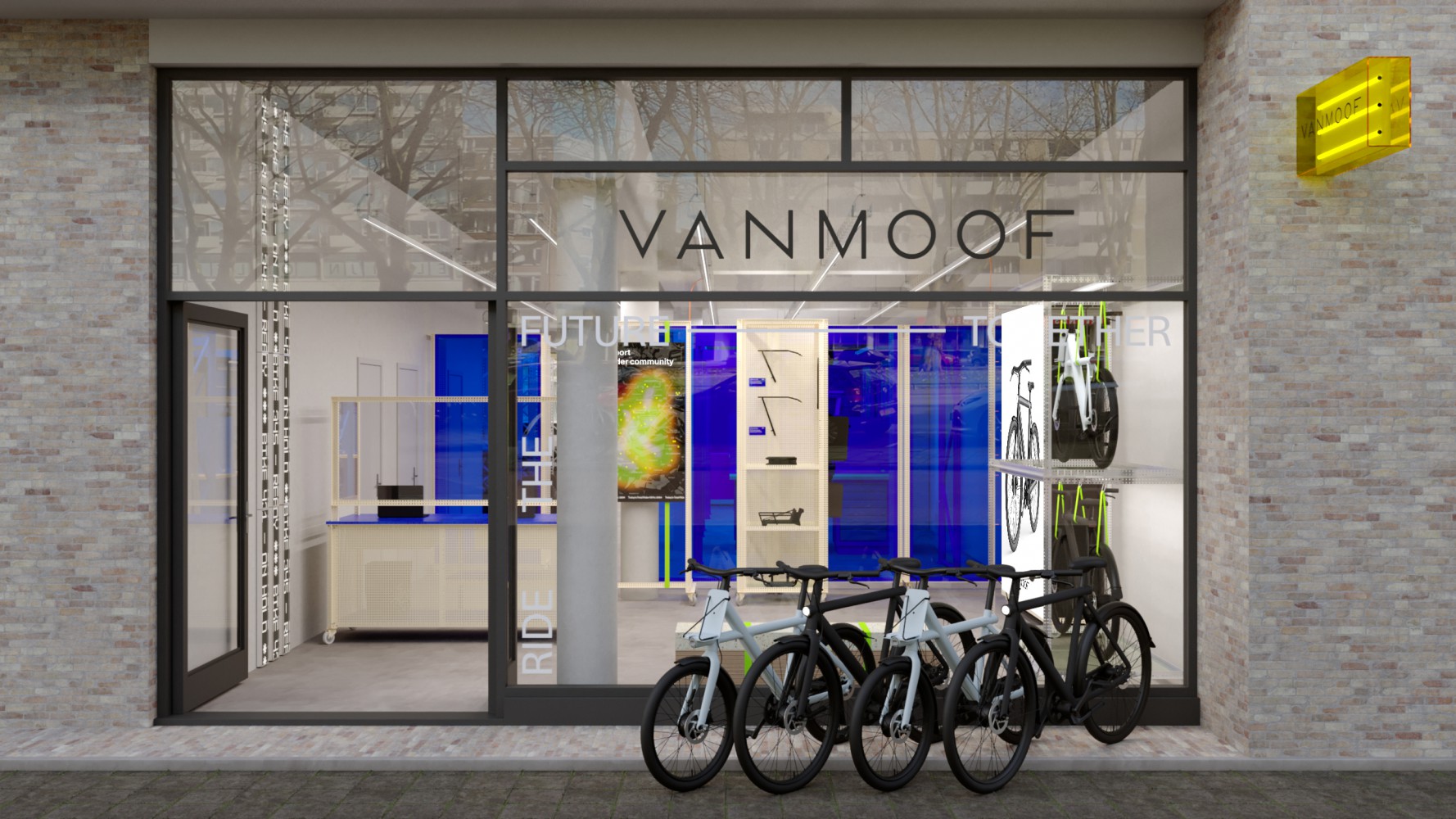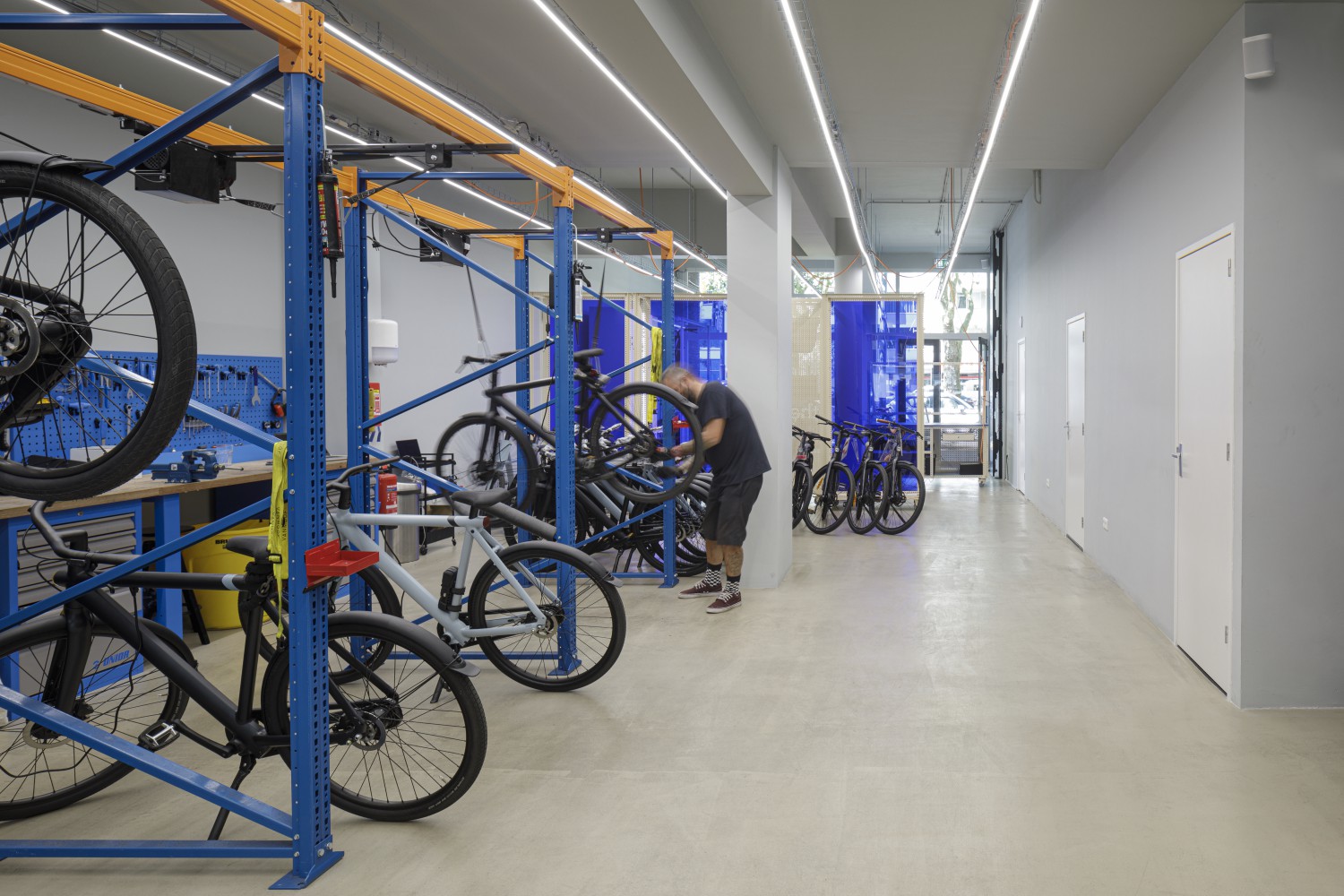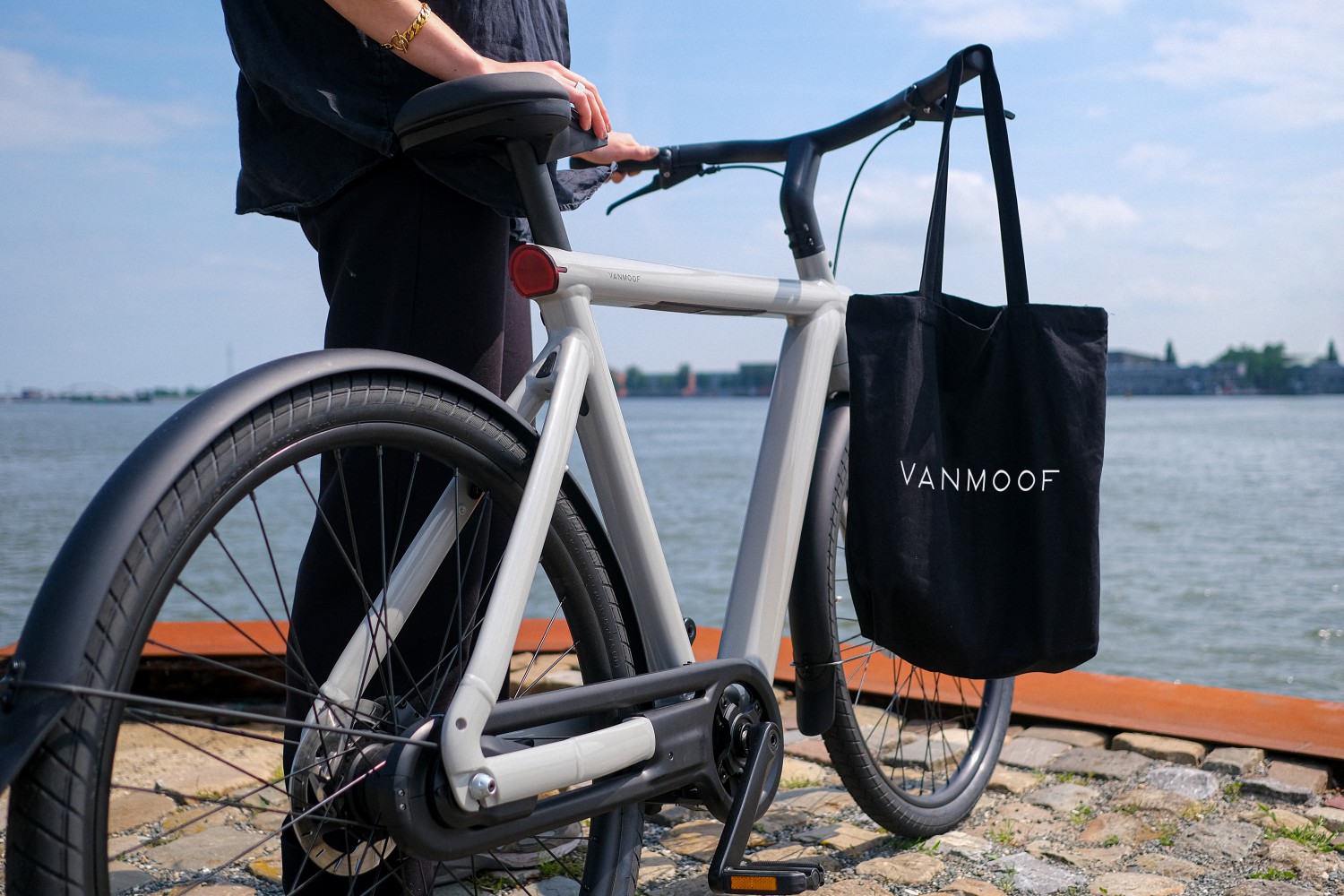 Over the last few years, VanMoof has become one of our returning customers, buying canvas bags frequently. We asked Heidi, one of the Marketing Specialists at VanMoof, a few questions just to give us some details about why and how the bags are used.
What do you use the bags for?
"The bags are mainly for our rider base, new and old! We offer the bags if our riders buy accessories, spare parts or sometimes for goodie bags if we have any marketing or test-ride events."

Why sustainable bags?
"To become more environmentally conscious, you really have to look at where you can focus your efforts. In the end, there's probably always a more sustainable option. Since we use so many bags for our rider community, looking for a sustainable option where we produce in large quantities was important to us."
What else is VanMoof doing regarding sustainability and social responsibility?
"Well, our mission is to get the next billion on bikes. By helping to better connect our cities by means of biking, we're pushing people to ditch using their car so often. We're breaking down the barriers for people to choose the bike on a daily basis - with industry disrupting innovations and high tech. Biking opens up a whole new dynamic and we're helping to drive change to contribute to a greener city."
How did you find Greengiving and why did you choose us?
"We heard about Greengiving from one of our production team. We were looking for a bag with rounded corners and the range Greengiving had was much better and gave a more luxury finish than other suppliers. We've been really happy with the quality of the bags and service from Greengiving, Laura is always super quick to respond and there's a good communication line."
That's of course great to hear! We're happy to help VanMoof again and we think it's great that our canvas bags are a part of their sustainable story.
Follow us on social media
Be the first to hear about our news