20 March 2023
reading time 4 min.
Promotional gift ideas for spring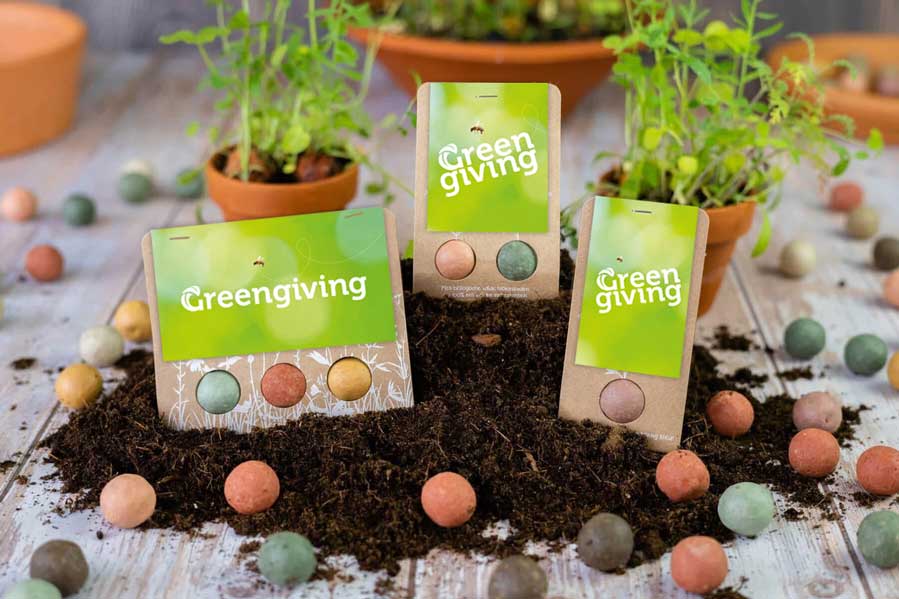 Spring has officially started! Crocuses and daffodils are appearing everywhere, days are getting longer and it is also getting warmer. Spring is a season in which everything will grow and bloom again: beautiful symbolism to strengthen the bond with your clients or corporate relations! There are lots of nice gifts and giveaways that are perfect for a spring promotion or event. In this blog we list the most popular spring items.
Flower bulbs
The gifts with flower bulbs are especially popular in spring. Whether it's tulips, anemones or daffodils, your employees or customers will definitely enjoy these cheerful flowers! The great thing about flower bulbs is that they can be packed in the various ways. We have boxes, bags and cans in all kinds of designs. These can all be printed with your own logo, text or design. A blooming and growing gift, perfect for getting into the spring spirit!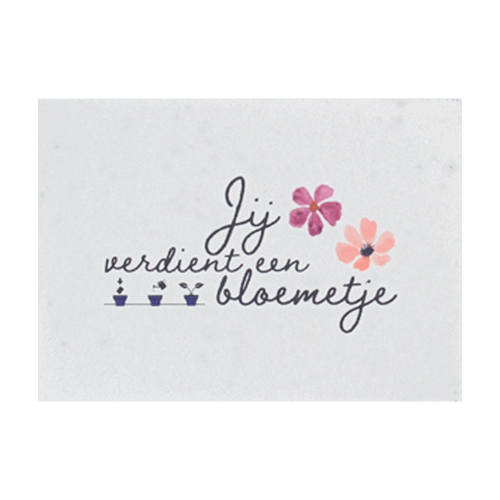 Seed paper
Want to start spring with a promotional mailing or marketing campaign? Check out the options for flyers or cards made of seed paper! Growing paper is incredibly sustainable, because after your customers or relations have read the card, the paper can be planted in a pot with soil or outside. When the soil is kept moist, people can enjoy cheerful summer flowers after a few weeks!
Seed packets
Also very nice for a spring promotion: printed seed bags. The packets are available in many different sizes and can be printed completely with your own design. Ideal for spreading your message and contributing to biodiversity. The seeds can be planted, and with good care and water, beautiful flowers will grow after a while!
Seed bombs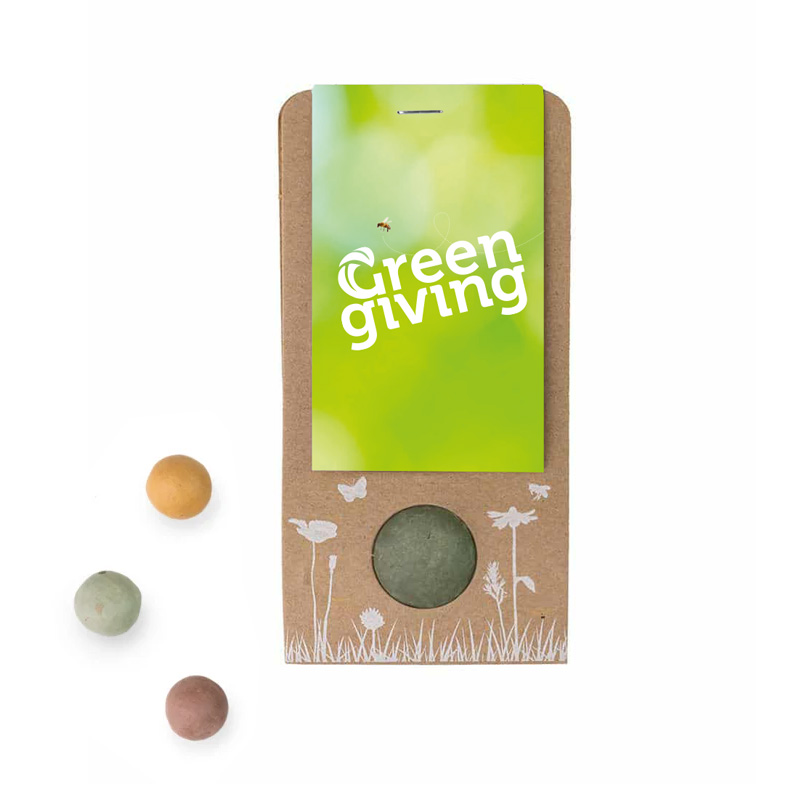 Seed bombs are a quite new addition to our assortment. These are little balls made of soil or clay which contain seeds. These balls can be placed or thrown anywhere, creating a cheerful sea of flowers. The seed bombs are available in, for example, a small bag or nice giveaway packaging. Perfect for handing out at a trade show or event!
Follow us on social media
Be the first to hear about our news