7 January 2021
reading time 2 min.
Greengiving starts the new year with a website makeover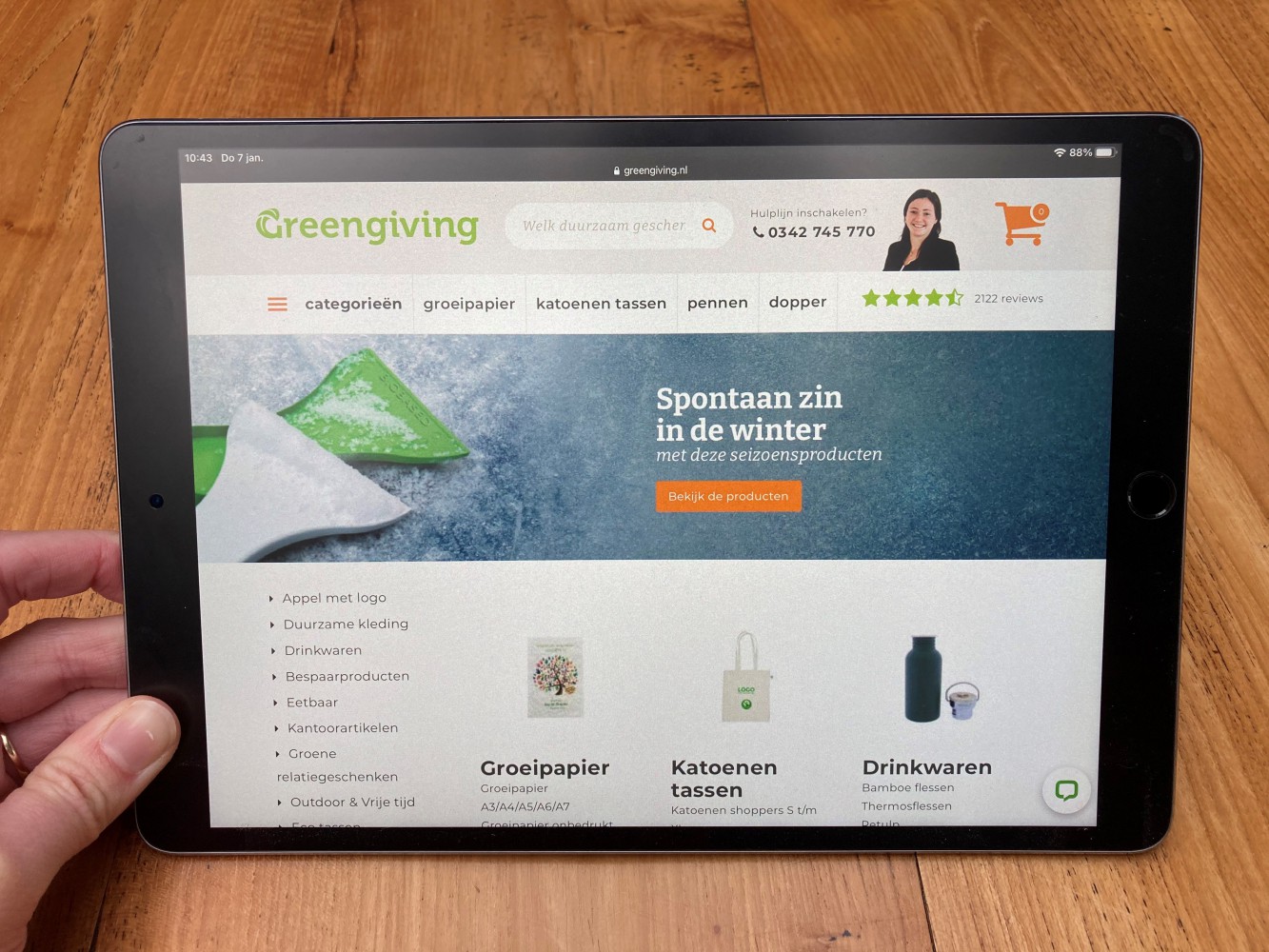 Greengiving
First things first: we wish you a happy, healthy and green 2021! We enjoyed the holidays after the december rush, and now we're full of fresh energy for the new year. And it starts well, because our website had a makeover.
Last few months we've been busy updating the design of our website. Greengiving has a fresh new look. You will see this on the homepage and on all the other pages. It's not just a fresh design, but we've also updated some features.
Do you know precisely what you're looking for? Enter this in the search-field and you will get all related products and categories. Click on the product you'd like to order. On the productpage you can now easily request a quote or a free digital proof, or just order directly. Are you having trouble? Go to the header of the page, and you will find a phone number. You can now also add a product to your favourites and request a digital proof for these products, so you will know what it's going to look like.
We invite you to take a look around on our updated website. Though we also recommend to come back later as well, because we will add lots of new products these weeks. Are you curious about which eco gifts will be trendy this year? Stay tuned!
Follow us on social media
Be the first to hear about our news