30 August 2017
reading time 4 min.
Bio-based, biodegradable and compostable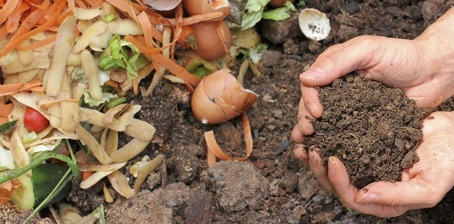 On our website, you'll come across expressions such as bio-based, biodegradable and composatable. You might wonder what exactly the differences are. No worries, we'll explain everything in this blog.
Bio-based
The expression in itself is quite clear: the product is biologically based. This means that the material is made from plastics that are based on waste flows of renewable raw materials. The material meets the EN 16575 requirements. Examples of bio-based materials are plastics based on sugars and corn. Bio-based materials are not always biodegradable or compostable. The expression bio-based only encompasses the source of the material, not the end result (which is the case with biodegradable and compostable).
Biodegradable
Materials are biodegradable when it's decomposed by micro-organisms, such as by fungi and bacteria, without leaving behind residues. The expression 'biodegradable' doesn't say anything about how long it takes before something is decayed. This depends on the kind of material and conditions. For example, wood, cotton and cork are biodegradable, but it takes years before these materials are fully decayed.
Compostable
A compostable material is also biodegradable, though the difference is the time. Compostable material has to be decomposed for 95% within 12 weeks in an industrial compost plan. Only that way it meets the EN 13432 requirements for compostable materials. This goes for materials such as starch.
Whether a material is bio-based, biodegradable or compostable, it's definitely more sustainable than regular materials. That's why you'll find lots of eco-friendly products in our assortment. Taking care for nature is important, and a eco promotional gift is the perfect way to show this to your customers and prospects!
Follow us on social media
Be the first to hear about our news