20 April 2021
reading time 3 min.
9 trendy new colours for the Dopper Original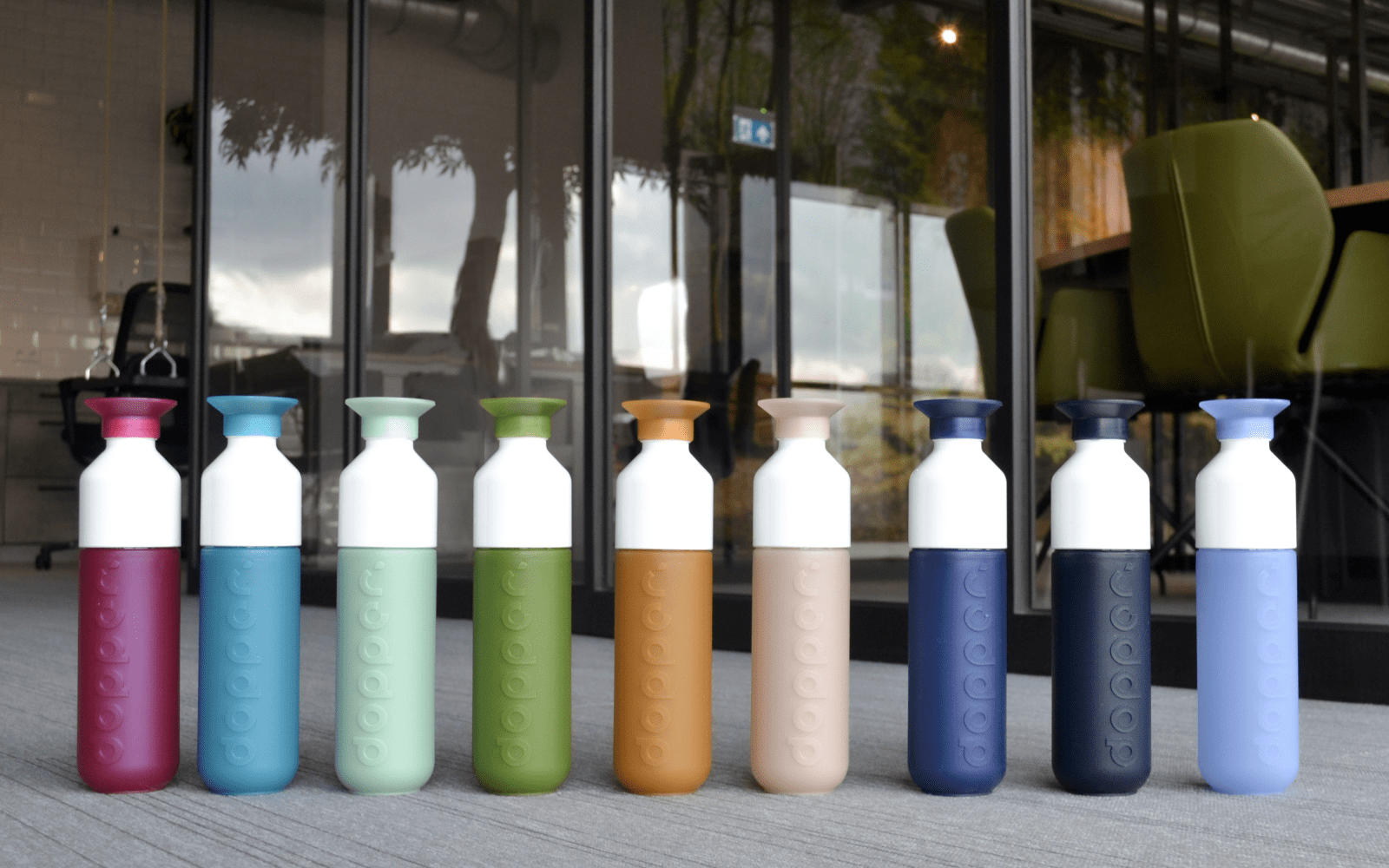 It's time for some Dopper news! As from today, the Dopper Original is available in 9 beautiful new colours. Read all about it in this blog.
For those who don't know the Dopper: it's an iconic reusable water bottle with a sleek design that consists of three parts (the bottle, the white cup and the cap). With this bottle, Dopper wants to save our oceans, by diminishing the plastic soup and preventing people from using single-use plastic. One Dopper means 40 plastic bottles fewer in the ocean. That's a great story, to which you can contribute by choosing Dopper as promotional gift.
New colours
Back to the 9 new colours. They come in 3 sets: Back to Nature, Deep Blue Sea en Neon Night. Each set consists of 3 colours:
Back to Nature (photo 1): Harvest Sun, Woodland Pine en Dutch Dune

Deep Blue Sea (photo 2): Pacific Blue, Dark Spring, Cosmic Storm

Neon Night (photo 3): Tidal Teal, Funky Fuchsia, Moody Mint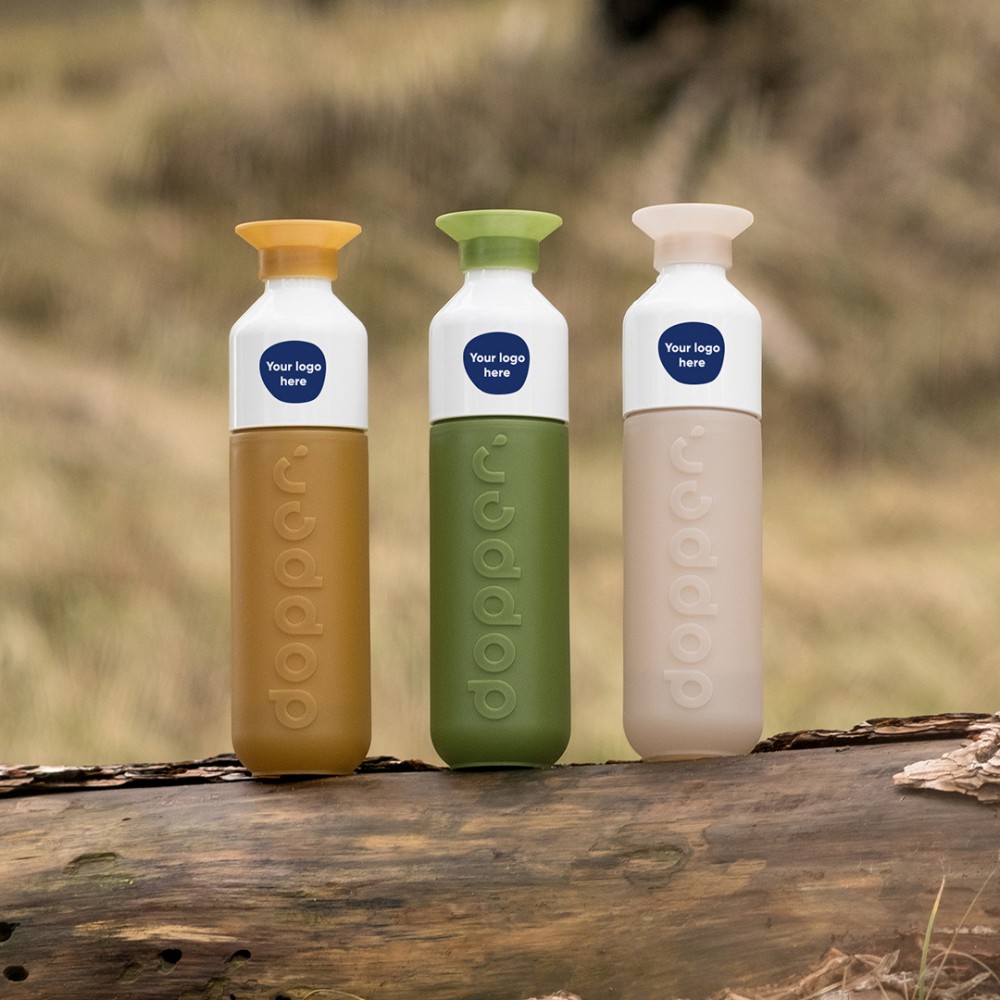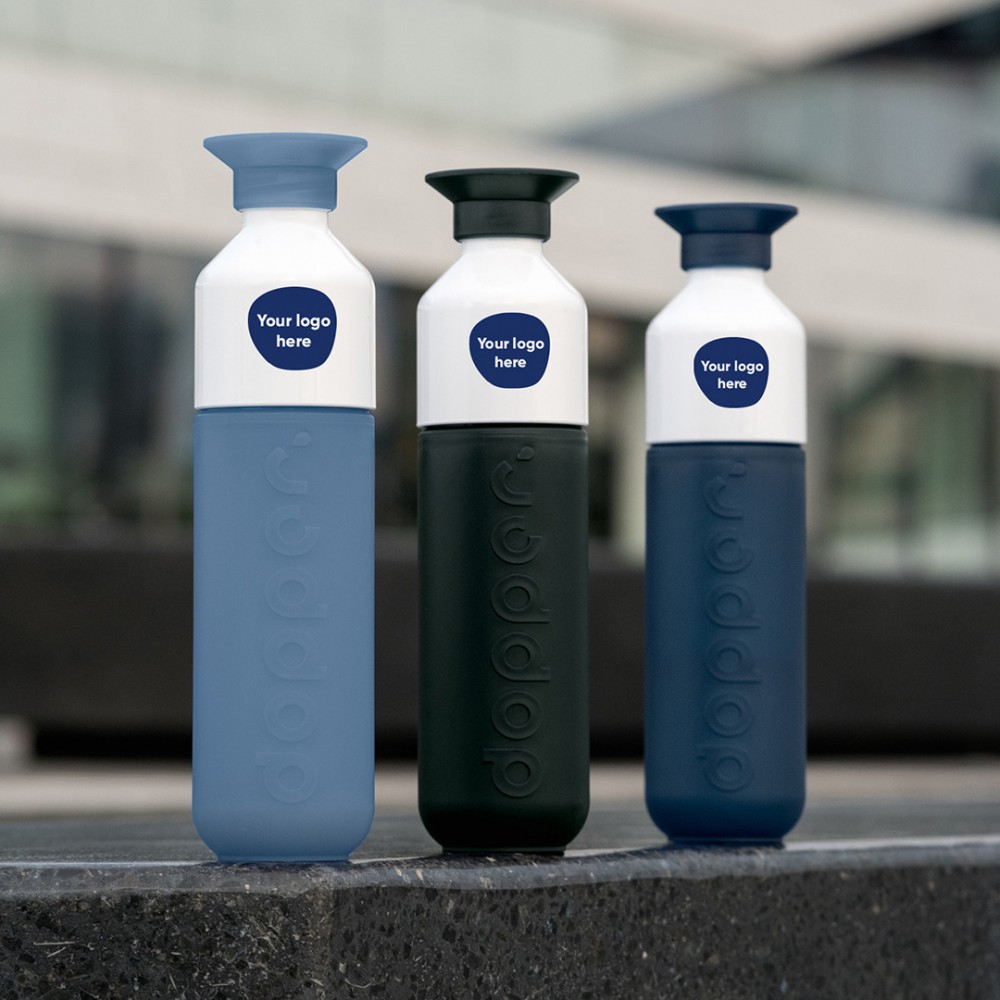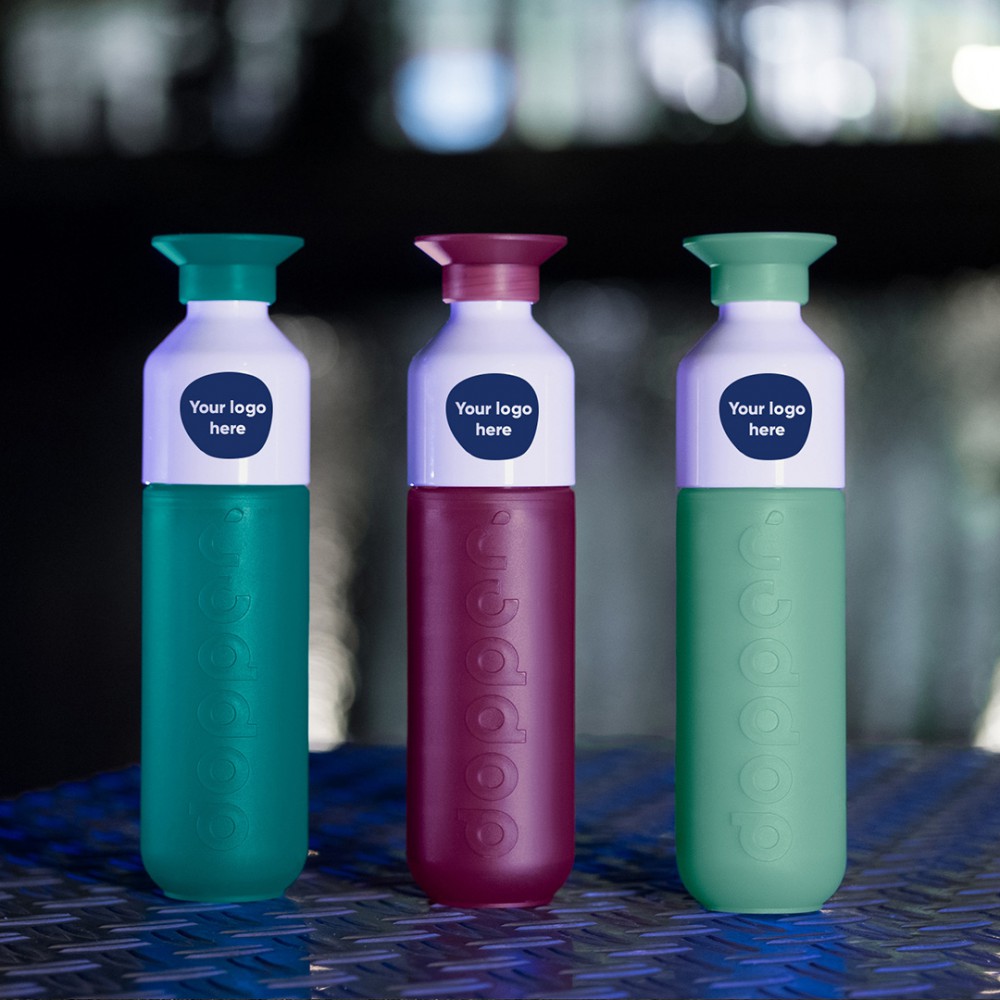 Dopper Original as promotional gift
Would you like to surprises your employees or business relations with these new Doppers? You can easily order them online or request a quote first. The Dopper Original is available from 30 pieces. You can opt for a full colour print or a print in 1-3 colours.
Join the Wave
If you would like to contribute to Dopper's mission in another way, you can Join the Wave. Sign this pledge and promise to
ban single-use plastic water bottles and always bring your own reusable bottle. In 2020, Greengiving also signed this pledge. Let's create a powerful wave of change together!
Follow us on social media
Be the first to hear about our news