Sustainable promotional gifts: 4 trends in 2020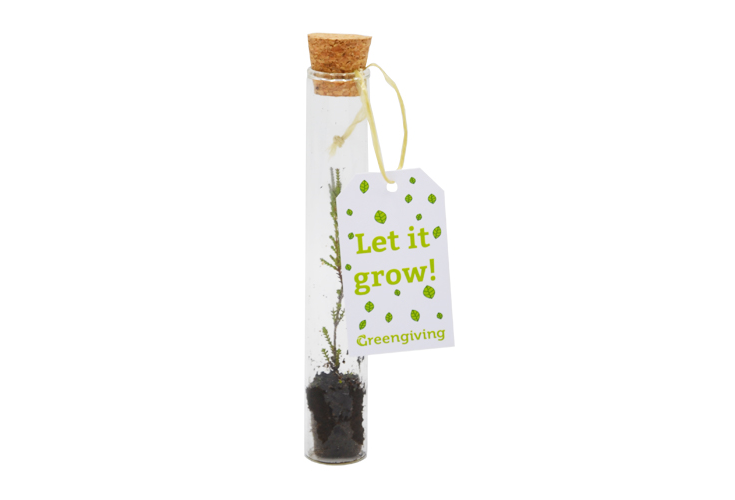 Greengiving
In the branche of promotional items it is always, trade shows are major players who determine the trends for a specific year. Fortunately, we are seeing that sustainability is still gaining ground, so that more and more companies are opting for a sustainable alternative to their gifts. For 2020, we see a number of trends that we will keep in mind when adding new products to our range. They also offer enough inspiration to be able to give away some striking and original gifts this year.
28 January 2020 - Reading time 4 min.
1. Surprising originality
The first trend may not really sound like a trend, because a gift ideally always is original, but nowadays the surprising element is used very specifically. It is difficult to score with a normal pen, while a Sprout pencil with seed capsule is very popular. The phenomenon of a cheap, practical giveaway is therefore packaged in a surprising and durable jacket. In addition, we see that creative use is made of materials. There are notebooks with a cover made of coffee grounds or straws made of pasta. The surprise effect that such a product brings about, pays off.
2. Stylish stationery
Anyone who thinks that notebooks and pen holders are passé is wrong. Desk accessories and office products are reborn in materials such as cork, bamboo and wheat straw. A sustainable change, which also looks very stylish. Because large, showy logos are a thing of the past. Therefore choose a stylish engraving of your logo in combination with the name of the relation or customer to give a personal gift. Hello sustainable stationery!
3. Multifunctionality
Gadgets with technical gadgets are always popular, but in 2020 we see a new trend appearing: that of multifunctionality. For example, a weather station is combined with a bamboo photo frame for a handy desk accessory. Another beautiful accessory is the bamboo storage tray: it keeps the desk tidy and can also charge your phone wirelessly. Of course, a giveaway without technical ingenuity is of course also possible, for example in the form of a box of coloured pencils from which the lid also functions as a ruler. We've got something for everyone!
4. Handmade and locally produced
How can we know to what extent a product is sustainable if production has taken place far away without transparency about each individual product? Right, not at all. That is why we are increasingly seeing this extremely sustainable trend: products are being prepared with care, love and attention. Preferably locally, so that the lines are short and the transport can be limited. That is why we also try to work together with partners to develop new products, such as the heather plant or cranberry plant in a vase with cork. The self-sufficient ecosystem ensures that it needs nothing but daylight. A product like this is a guaranteed success!
At least a few of these trends are directly applicable for your company. If you know what your strengths are, you can draw attention to this through the right promotional gifts. Need tips or advice? Feel free to call one of our sales specialists, so that you can confidently opt for a sustainable gift that is on trend and fits your corporate identity.