3 November 2020
reading time 3 min.
Looking for a nice Christmas gift? Here's some inspiration!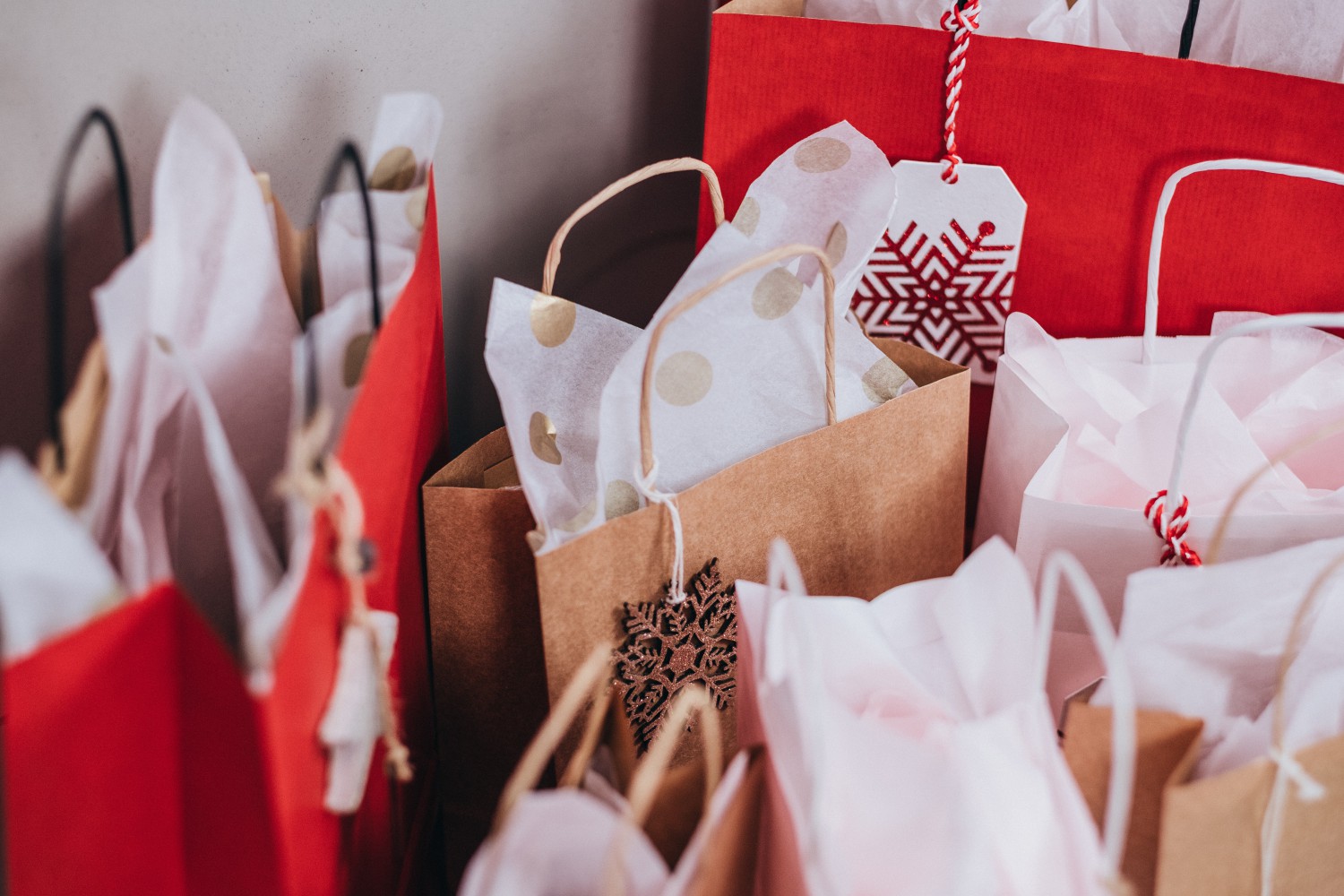 Christmas gifts for employees or business relations: an important item on the agenda during the gifting season. Everyone has his ideas about what the perfect gift should be. That's why it is not always easy to choose something everyone likes. The search for a perfect sustainable gift starts at our shop. Browse through our festive gifts!
Giving your employees or business the perfect Christmas gift, that's what you want, right? We understand that it can be a challenge to think of something special each year. That's why we offer you some inspiration in this blog. One thing is for sure, you can put a tick by sustainability, since all our gifts are eco-friendly. The other great thing is that the gifts can be printed with your logo or text.
Something edible is always a good way to go. Especially when the food is fair trade and biological. For example Tony's Chocolonely fair trade chocolate. We offer mouth-watering flavours such as 'milk mulled wine' and 'dark mint candy cane'.
Some things just go together. Like food and drinks. Combine your edible gift with a reusable drinking bottle and the result is a beautiful, useful gift. Our bottles are made of natural materials, such as bamboo and recycled PET. Do you fancy a Dopper, bamboo thermos or Urban Retulp bottle?
The products of Dopper and Tony's Chocolonely are in itself perfect as business gift. Though both together, packed in a luxury bag or box, they are even more fun to give away. Perfect as Christmas gift or End of year present. After all, that's the perfect moment to say thank you to your employees or business associates.
A Christmas gift isn't perfect until it's beautifully wrapped and packed. We offer some impressive sustainable ways of packaging, such as a seed paper bag, jute bag or cork bag. You can also opt for a wooden box. Either way, all are real eye-candy's.
Add a card to your gift and send a thoughtful message to your employees or business relations. A seed paper card is a unique way to convey your Christmas wish. This card can be put in the soil and after a while, the seeds will start growing (as long as it's kept moist).
Are you looking for something extra special? Discover our eye-catchers. We've got something for everyone. You will find... No, we won't let the cat out of the bag, just have a look around!
Follow us on social media
Be the first to hear about our news