2 May 2022
reading time 2 min.
Customised giftbox for branded Dopper bottles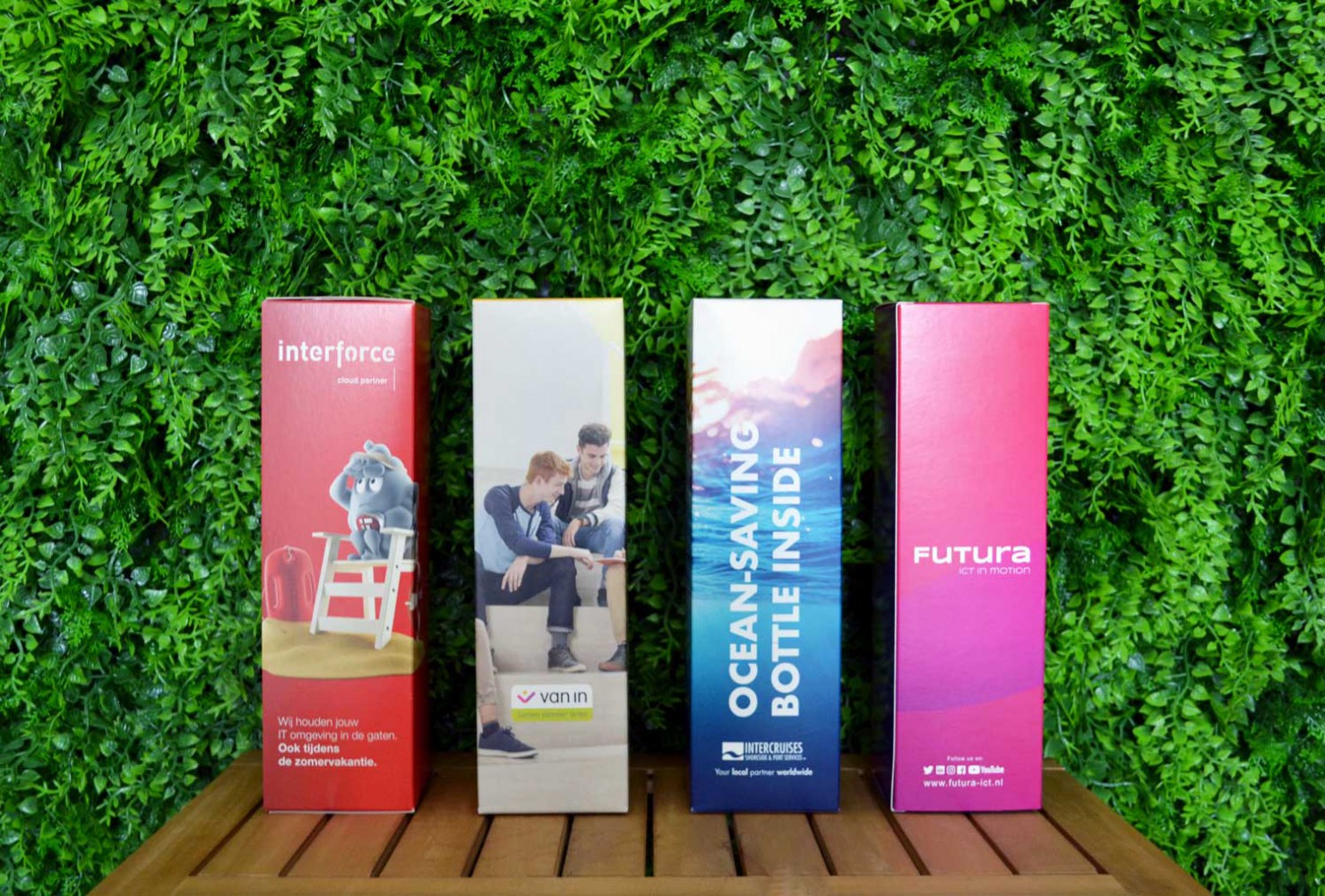 Looking for a way to make your Dopper gift picture perfect? Have a look at the options for a customised giftbox. You can have your own design full colour printed on the cardboard box. That way, you've got a great corporate gift that'll make your company stand out!
Customised Dopper water bottles
A branded Dopper (with logo, text or name) in itself is a great corporate gift. But you can make it even more perfect with a full colour customised giftbox. We'll send you the template and you can design it just the way you like, and match it with your corporate style. If you need any help or assistance with the design, please get in touch with us. We're happy to help!
Whether you choose the Dopper Original, Dopper Insulated or Dopper Steel, a giftbox is always possible. Have a look at these fabulous examples:
Dopper as corporate gift or promotiotional gift
The Dopper bottle is still a popular gift. No surprise there, because it's a stylish bottle with a beautiful sustainable story. By using a Dopper, you don't have to buy single-use bottles. Every Dopper prevents 5 kilo plastic waste from entering the oceans, so when you buy 500 Doppers as corporate gift, you prevent 500 kilos of plastic from entering the oceans. It's all about making impact!
Dopper is very committed to promote drinking tap water and fight plastic pollution. Not just by selling a reusable bottle, but also with worldwide education programmes, inspirational campaigns and drinking water projects.
Want to know more? Read the story of Dopper.
Follow us on social media
Be the first to hear about our news