9 August 2017
reading time 4 min.
Cotton, linen, canvas... What's the difference?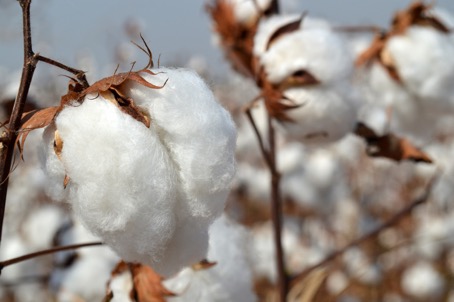 All those different materials, it might be confusing when you're looking for an eco bag. In this blog, we therefore explain the differences between the materials. Hopefully that makes thing easier for you!
Cotton bags
First, let's talk about cotton. Most eco bags in our assortment are made of cotton. And that's for a reason. Cotton consists of soft, one-cell fibers, that grow from the epidermis of the seeds of the cotton plant. The fibers are transformed into spun threads, of which soft, breathable textile is made. The great thing about cotton bags is that they are really sturdy and that they can be printed in detail. Cotton bags are suitable for the washing machine and they get less creased than linen. As you can see, it's a beautiful and very sustainable type of material!
Canvas bags
Cotton bags are often called canvas bags and vice versa. Even though they might look the same, there is a difference. Canvas is woven with more coarse threads than cotton, which makes the textile even more sturdy. Canvas bags often weigh 250 or 260 gram per m2, while cotton weighs much less. Especially because of their weight, canvas bags can be used for a long period.
Non-woven bags
We notice that people are not really familiar with the material non-woven. This fabric is made directly from fibers, without making threads first. This way, one step is skipped, which makes this material more cheap and perfectly suitable for promotional bags. Non-woven is light-weighted and easy to clean. However, it's less perfect when it comes to detailed printing. Non-woven is not as sustainable as cotton, which is considered to be a real natural material. Despite this, it's is reusable and cheap material, and that's of course also great!
Linen bags
Most people say linen when they actually mean cotton. Linen however differs from cotton. It is made of flax plant fibers and is very sustainable. It is less thick and more smooth than cotton, but gets easily creased. Compared to cotton, linen is expensive, so it's not often used for promotional bags. At Greengiving, you will mostly find cotton bags or canvas bags.
Hopefully the differences are crystal clear now. If you're are looking for a printed cotton, canvas or non-woven bag, we're happy to help!
Follow us on social media
Be the first to hear about our news