7 October 2020
reading time 3 min.
Christmas gifts: check out our new Dopper giftboxes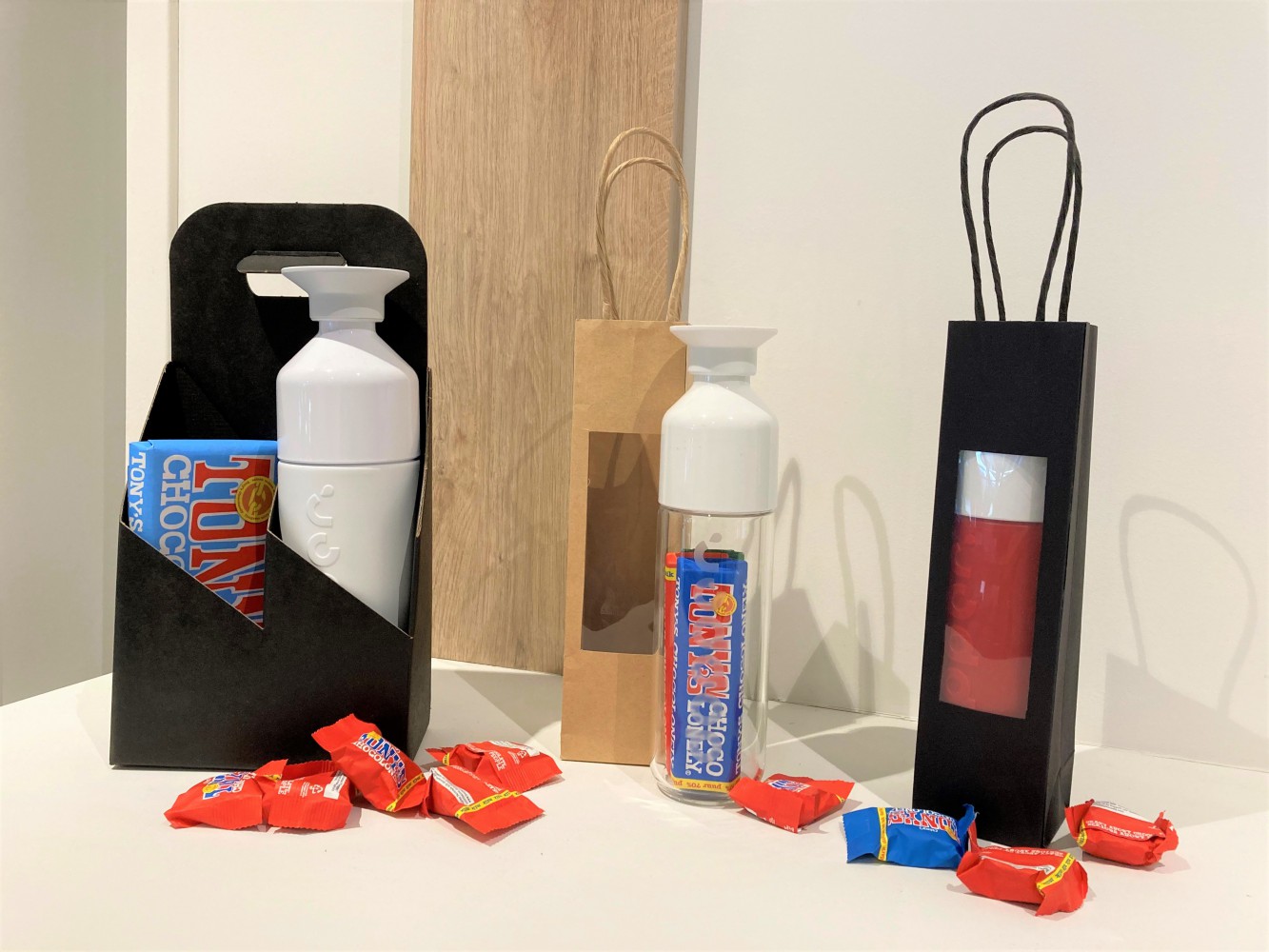 Are you on the hunt for Christmas gifts? Check out these beautiful Dopper giftboxes and you can probably stop hunting. In this blog, we provide you an overview of all 6 giftsets.
The icing on the cake
That's how we see our new Dopper giftsets. The printed Dopper in itself is already quite something. However, when nicely wrapped and filled with Tony's Chocoloney it's even more fun to give away. Let's say, as a Christmas present or end of year gift.
To make things easy, we listed the 6 different giftsets. If you are interested to know more about the product, please click on the link and you will find the product on our website.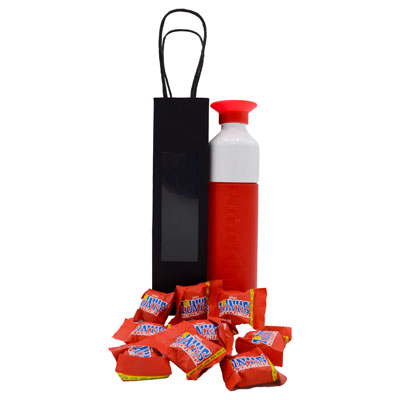 In this luxury black paper bag you will find the sustainable Dopper Original, filled with Tiny Tony's. Your relations will certainly love these mini chocolates. The bag has a window, which provides a glimpse of the Dopper and the chocolates.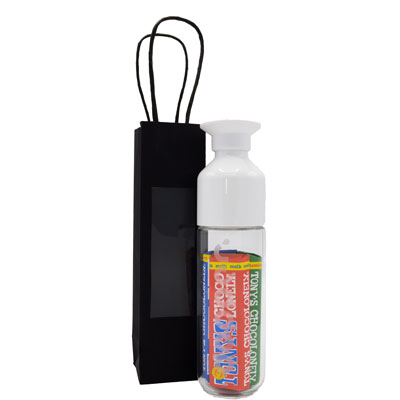 This Dopper Glass giftset contains the transparent Dopper Glass, filled with three small Tony's Chocolonely bars. A sustainable bottle with fairtrade chocolate, packed in an elegant black paper bag with window. That makes this giftset an excellent choice as promotional Christmas gift.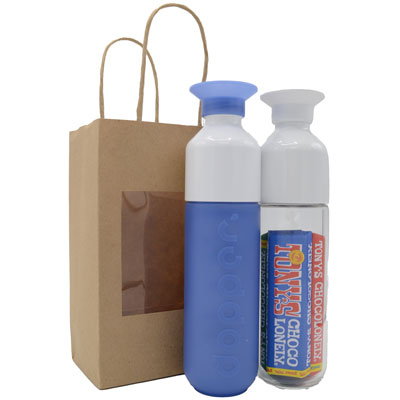 One luxury bag, two sustainable Doppers and three slave free Tony's Chocolonely bars: that's what we consider as a perfect match. The brown paper bag with window contains both the coloured Dopper Original and the transparent Dopper Glass.
The following three giftsets contain the Dopper Insulated. This isolated bottle is suitable for both cold and hot drink. Interesting fact: the Dopper Insulated keeps drinks cold up to 24 hours and keeps drinks hot up to 9 hours. So, always useful!
Moving on from the bags to the beautiful black giftboxes. This version contains two Doppers Insulated, a large and a small one. And the chocolate lovers can be happy, since this giftset also contains 10 Tiny Tony's chocolates.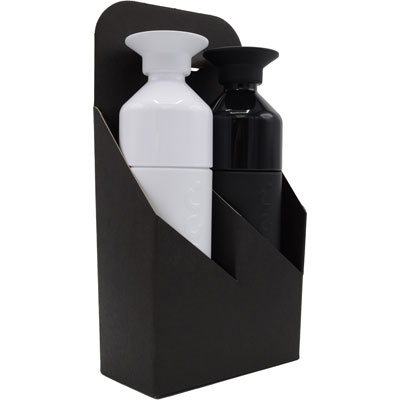 Black and white, the well-known duo. This sleek, elegant giftbox contains one black and one white Dopper Insulated. Without doubt, your relations will be very happy with this giftset. Whether as Christmas present or end of year gift, it's an excellent choice.
Last but not least: the Dopper Insulated and Tony giftset. This black cardboard giftbox contains the Dopper Insulated, two large Tony's Chocolonely bars of your choice and 10 Tiny Tony's chocolates.
Follow us on social media
Be the first to hear about our news